Conan Doyle Slept Here (too) Yet another of Conan Doyle's homes is set to change owners and may actually face the wrecker's ball. Roger Johnson notes that Tennison House in South Norwood went up for auction on February 28. Conan Doyle lived here from 1891 to 1893 and wrote a number of the early Sherlock Holmes short stories during that time. Indications are that the home is in deplorable condition and will certainly require extensive rescue efforts by a Norwood builder if it is to survive. Tennison House is about ten miles southeast of central London, and joins Conan Doyle's beloved Undershaw in Surry on the list of his dwellings whose ultimate fate is unclear. The reserve price for the auction of Conan Doyle's Norwood fixer-upper was 1.35 million dollars, but the bidding did not reach the reserve price and the property was not sold. Sadly, the alarming state of decay may be the reason. Further details as they become available.
In Defense of The Lion's Mane When Sherlock Holmes wrote his very own narrative about the "murderous" Lion's Mane jellyfish he seems to have heaped unwarranted calumny upon the poor Cyanea Capillata, which is the largest, but certainly not a particularly troublesome jellyfish variety. What's more,Bill Anselm points out that there's no need to venture to the Sussex coast to espy the Lion's Mane. According to a note in the newspaper Bay Weekly, we can sometimes spot them right here in the Chesapeake Bay. The fact that the Lion's Mane is far less lethal than Holmes would have us believe is confirmed by no less an authority than the website Jellyfish Facts, where we are told that the sting of the Lion's Mane generally causes nothing more than localized irritation and a rash. It can be successfully treated topically with vinegar, which is apparently more effective than gulping down the canon's universal antidote, brandy. Holmes relied for his "diagnosis" on the observations of the naturalist J.G. Wood, whoLes Klinger confirms actually did write in the most alarming (albeit erroneous) terms about the toxic nature of the species.
The Other Great Game What do baseball writers write about during the off season? Why, Sherlock Holmes, of course. At least one of them does. Ben Lindbergh is the Editor-in-Chief of Baseball Prospectus, and he's managed an amusing report on the final scenes of the pilot episode of Elementary, the Sherlock-does-Gotham entry in the 21st-century-Holmes sweepstakes. Fans will remember that Holmes tries to escape to an early dinner by confidently predicting the end of the baseball game Watson is watching. Lindbergh traces the research and editorial contortions necessary to make the TV pictures of the game match the script, which wasn't based on any real game that had ever been played. Naturally, our hero predicts the outcome flawlessly, using reasoning which is anything but deductive. It is, in fact, a guess, which is something Holmes insists he never does. Never mind. It's nice to know that Holmes has finally crossed paths with the National Pastime. Read Ben Lindbergh's fine analysis here. And thanks to Paul Herbert for bringing it to our attention.

Shameless Advertising Red Circle regulars (and irregulars too) will be glad to hear that Daniel Stashower's new book, The Hour of Peril: The Secret Plot to Murder Lincoln Before the Civil Warwas published on January 29. A long-time Red Circle member, Dan's Conan Doyle biography, Teller of Tales is considered by many to be definitive. More recently, Dan has edited Conan Doyle's "lost" novel,The Narrative of John Smith, as well as Dangerous Work: Diary of an Arctic Adventure, Conan Doyle's diary of his time as a ship's surgeon on a whaler. Dan's new book traces a plot to murder Lincoln as he made his way to his first inauguration, and focuses on the efforts of detective Allan Pinkerton to thwart the killing. The online edition of Smithsonian magazine features an excerpt from the book along with photos and a video. See it all here. Plus, Dan's publisher maintains a page listing his upcoming appearances. See it here.
Sherlock Barack The Red Circle has long pursued both Sherlockian politics and political Sherlockiana. . . and President Obama has turned up on artist Roman Genn's cover of the July 1 issue of the National Review . . .


The Lighter Side of Sherlock Holmes The late Norman Schatell was an inspired and widely-published Sherlockian artist. It's nice news indeed that his son, the Red Circle's Glenn Schatell, has edited a collection of some of Norm's imaginative work and called it The Lighter Side of Sherlock Holmes. It's just out from MX Publishing. The Red Circle helped sponsor runnings of The Silver Blaze at Bowie and then at Pimlico racetracks from 1971 to 1998, and Norm kindly provided artwork for the covers of our souvenir programs. Glenn has written about his father and his work at Tumblr, and the book is readily available from Amazon and other booksellers.
A Half-Hour with Conan Doyle Holmesians (and Doyleans) Gyles Brandreth and Andrew Lycettappeared recently on the BBC Radio 4 program called "Great Lives." Their discussion makes for an excellent primer on Conan Doyle's life and career, and of course devotes due attention to a certain detective. It's good listening, with solid information and good humor as well. It's available indefinitely for you to download for free as a podcast. You'll find it here.
Celebrating Murray and Beyond Over the past two years Sherlockians in the Washington/Baltimore area have gotten to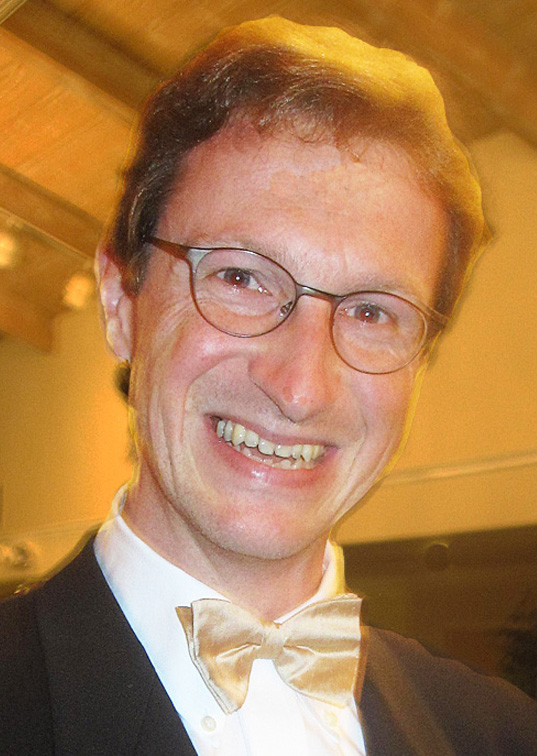 know Marcus Geisser. He is a globetrotting delegate of the International Committee of the Red Cross, and a devoted Sherlockian. While stationed here in Washington Marcus has been an active member of the Red Circle and has participated in other Sherlockian activities as well. . .at the UCLA conference celebrating Holmes onscreen. . .and at the recent Norwegian Explorers conference at the University of Minnesota, among others. Now, Marcus is saying au revoir to Washington and returning to Geneva, the home of the International Red Cross, to take up an important policy position there. To celebrate his time with us we present a remarkable paper that Marcus gave at a meeting of our sister society, The Six Napoleons of Baltimore, this past March. Celebrating Murray and Beyond links the work of the International Red Cross to the service performed by Watson's orderly in Afghanistan, the loyal Murray. It is well worth your attention, and you can read it here.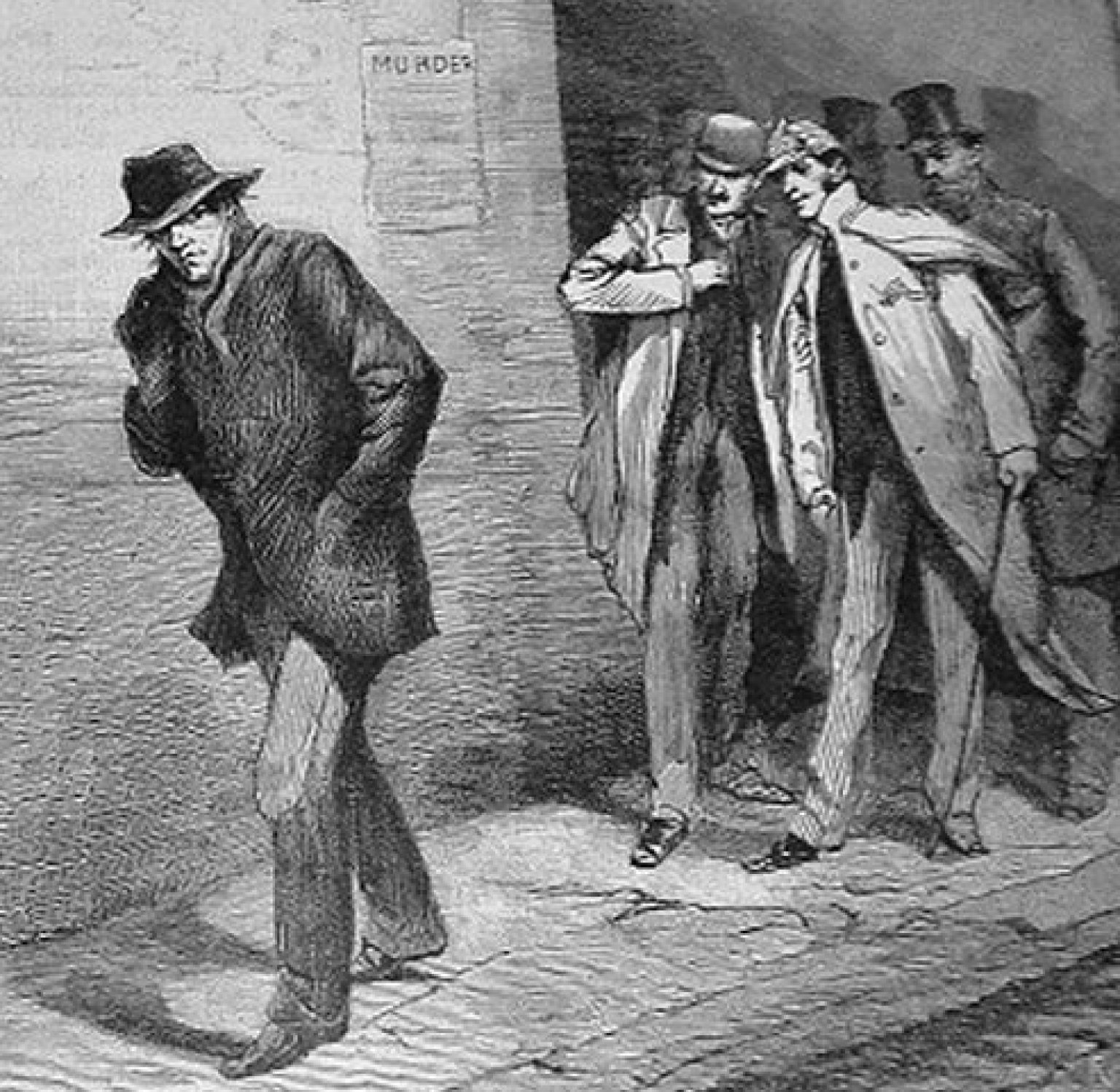 You Don't Know Jack. . .Or Do You? Sherlockians have often speculated about why Jack the Ripper never appeared in Watson's published annals, even as one of the thinly-disguised surrogates the good doctor so often sketched for us. Now comes an intriguing twist on the matter, sent across the pond by the ever-alert Roger Johnson. It's an illustration from an 1888 pictorial newspaper called The Graphic. Although it looks for all the world like a Sidney Paget drawing of Holmes and Watson in hot pursuit, it isn't. Unsigned, and published nearly three years before Paget's first Holmes illustrations, it purports to show a group of vigilantes following a man they suspect of being the Whitechapel murderer, a.k.a. Jack the Ripper. Did Paget keep a "clippings file" that helped him find his muse? Or is it just a coincidence that this early illustration gave us such an uncanny preview of Holmes and the doctor?
The Sherlock Holmes Miscellany The husband and wife team of Roger Johnson and Jean Upton are among the true "black belts" in the world of Sherlock Holmes. . .those folks who have probably forgotten more about the great detective than most of us will ever know. Roger and Jean are two of the many bright lights of the Sherlock Holmes Society of London, and from their headquarters on the Master's home turf they warmly welcome all of us who cross their paths. Jean is also a member of The Red Circle, having attended meetings in 1988 and 1989. Their welcoming spirit is evident on every page of their new book, The Sherlock Holmes Miscellany. It is a remarkable work for one overriding reason: it serves admirably as a primer, speaking clearly, affectionately and authoritatively to Sherlockian newcomers, while at the same time giving old hands a valuable index to the details that devotees love to pursue. The films, the plays, the music, the important books are all referenced, not to mention statues, food, pipes, deerstalkers and the location of Watson's wound. The work is thoroughly up-to-date (for now, anyway!), and will always claim a place on the reference shelves of Sherlockians and Holmesians. When in A Study in Scarlet Holmes warned Watson of the dangers of overfilling one's "brain attic" with things that can be looked up easily, he must have had resources like The Sherlock Holmes Miscellany in mind. It is strongly recommended and is available from the usual suspects, including amazon. -- Alan Rettig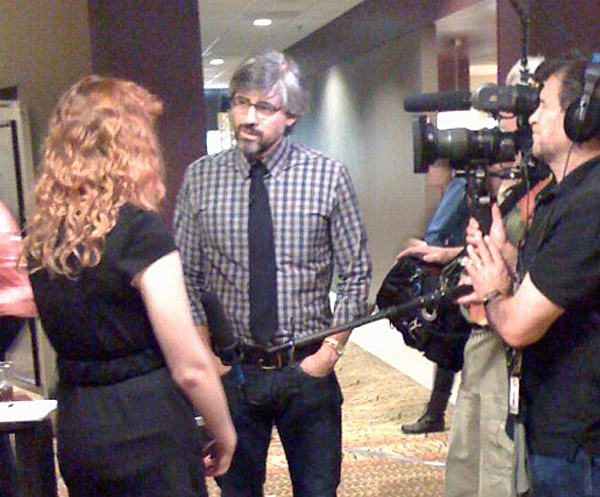 The New Sherlockians At our June meeting, Red Circle members Cindy Coppock, Nea Dodson and Lynne Stephens gave a summary of the first annual 221B Con in Atlanta. They reported that the April conclave drew 643 attendees, which exceeded expectations by a factor of six. It drew media attention too, with Mo Rocca of CBS Sunday Morning shooting a segment at the festivities. After a nine month gestation, the piece finally aired on January 19. It's a lovely tribute to Holmes and to a new generation of devotees, and proof positive that the great detective--and his appeal--are ageless. You can view Mo Rocca's piece here.

Archive 2013
Here are items that have appeared on our front page feature section, "The Inner Circle," in 2013. We have included those items that may have some continuing interest; however, some of the links in the items may no longer function due to the removal from the internet of the underlying material.
To review the archives of other sections of our website, click here.