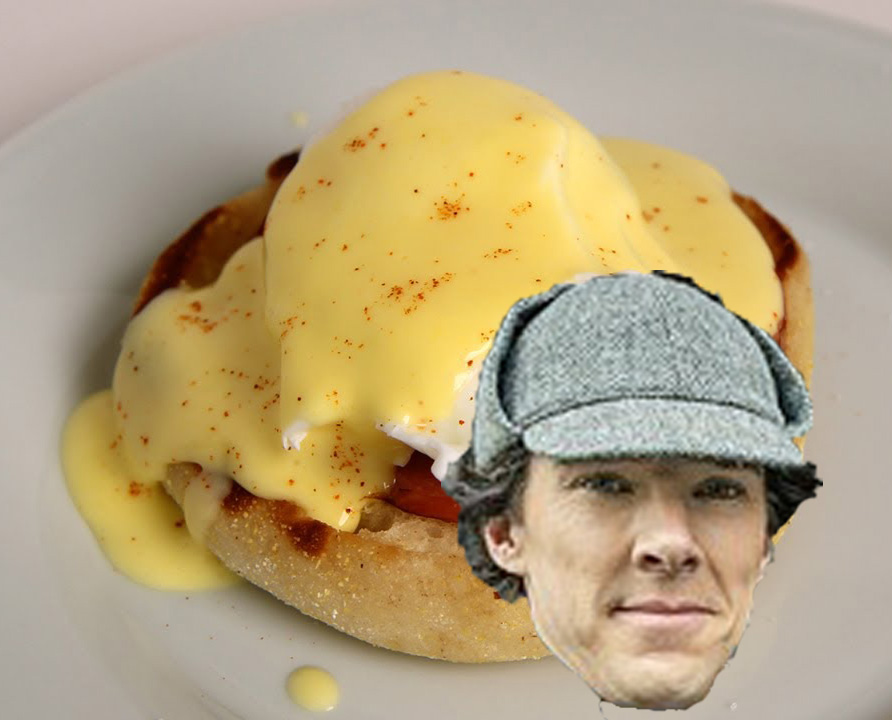 A proper Sherlockian breakfast As is our early August custom, your webmaster along with a gaggle of family and friends spent a summer weekend at the Oak Grove Folk Music Festival in the pretty Victorian town of Staunton, Virginia. Before the music started on Saturday we repaired for breakfast to a restaurant we'd never visited before. The Store is a farm-to-table bakery and cafe, and Saturday morning is definitely the time for Sherlockians to visit. That's because the special is Eggs Cumberbatch, in which they substitute prosciutto for the traditional ham. Five of us ordered it, and five of us were very pleased we did. Mrs. Hudson could not have done better. Not that we ever doubted it, but again and again we prove Mycroft's eternal truth: We hear of Sherlock everywhere.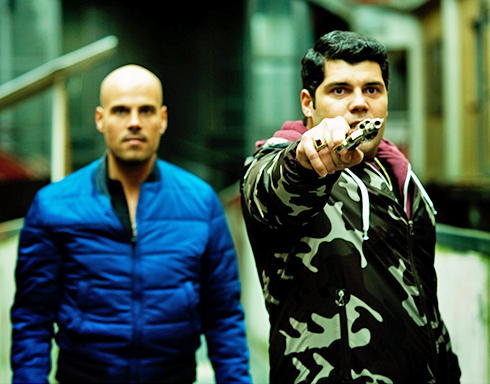 'Scuzza me, but you see, back in old Napoli, that's a murder! Roberto Saviato's book Gomorrah: A Personal Journal into the Violent International Empire of Naples' Organized Crime System was adapted as an Italian movie Gomorrah (2008) and as a continuing Italian television series Gomorrah (2014). The title Gomrorrah is a pun: the organized crime system in Naples is the Camorra, which is mentioned in the manuscript of "The Adventure of the Red Circle" when Emilia Lucca explains that her husband joined a Neapolitan society, the Red Circle, which was allied to the famous Camorra. When the story was published, the Red Circle was allied to the old Carbonari, a change possibly made by an editor who didn't want to offend any members of the Camorra active in London. And happily, the television series is being broadcast with English subtitles on the Sundance cable channel on Wednesdays. There's a video teaser for the series here, and an interesting Wikipedia entry here. The earlier film also is available on DVD with English subtitles here.


Know a Beekeeper? Give us a Buzz! One of your webmaster's cousins is an actor in Los Angeles. He sent along a note about an opportunity he came across out there: "CASTING NOTICE Are you or do you know a guy between 30 and 60, with Beekeeping experience or who IS a Beekeeper? Must be able to run." It seems a bit soon to be doing a remake of Mr. Holmes, so we wonder if there's another Sherlock flick in pre-production. In any case, would an actor who auditions but doesn't get this job suffer a stinging rebuke? Sorry.

A Quick Puzzle--Winners Announced, Solution Revealed! Our proprietor of puzzles Dana Richards sends along a "Sherlock Holmes Puzzle" by Harold Jacobs, which appeared in the February issue of Word Ways: The phrase "Elementary, my dear Watson" never appeared in any of the Sherlock Holmes stories. If it had, it would have been especially appropriate for Holmes to tell Watson, when he posed the following puzzle: Explain the sequence 74, 85, 16, 8, 7. Congratulations to Nancy Stanley and Mark Samburg for coming up with the correct solution. Both Nancy and Mark were given the customary trivial but heartfelt prizes at The Red Circle's June 4 festivities. To see the solution, click here.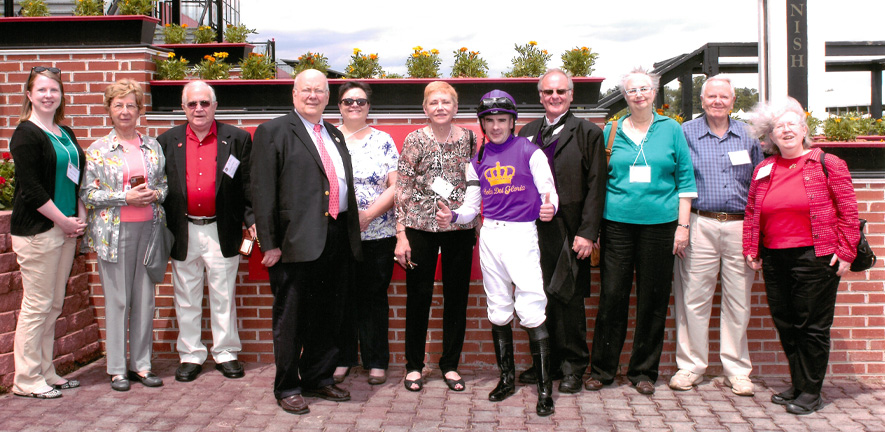 Off to the Races! Baltimore's Pimlico Race Course hosted 35 Sherlockians for the 30th running of the Silver Blaze (Southern Division) on Saturday, May 14. It was a beautiful early afternoon, with the predicted rains holding off until after the Silver Blaze, a 6 furlong race on the dirt track. Attendees dined on omelets, salmon, crab cakes and prime rib in Pimlico's Terrace Dining Room, and looked for canonical clues as they scoured the Racing Form. Organizer Greg Ruby gave welcoming remarks, with toasts to Silver Blaze by Karen Wilson and to Dr. Watson's betting prowess by Pat Villacrusis. With none of the eight horses having a Sherlockian connection, many took the advice of the track's handicapper and bet on horse number 3, Sola Fide. These folks were very happy when she won by a head and paid $29. Susan Z. Diamond, who traveled the most furlongs to attend, was honored as The Woman and presented the trophy to the winning jockey. In addition to the Red Circle, attendees represented the Six Napoleons of Baltimore, Watson's Tin Box of Ellicott City, the White Rose Irregulars of York, the Denizens of the Bar of Gold of Maryland's Eastern Shore, Sherlockians of Baltimore and the Sons of the Copper Beeches. It was a great day of fine dining, interesting conversations and merriment for all, and profitable for many. Plans are underway for the 31st running of the Silver Blaze (Southern Division) at Pimlico on Saturday, May 13, 2017.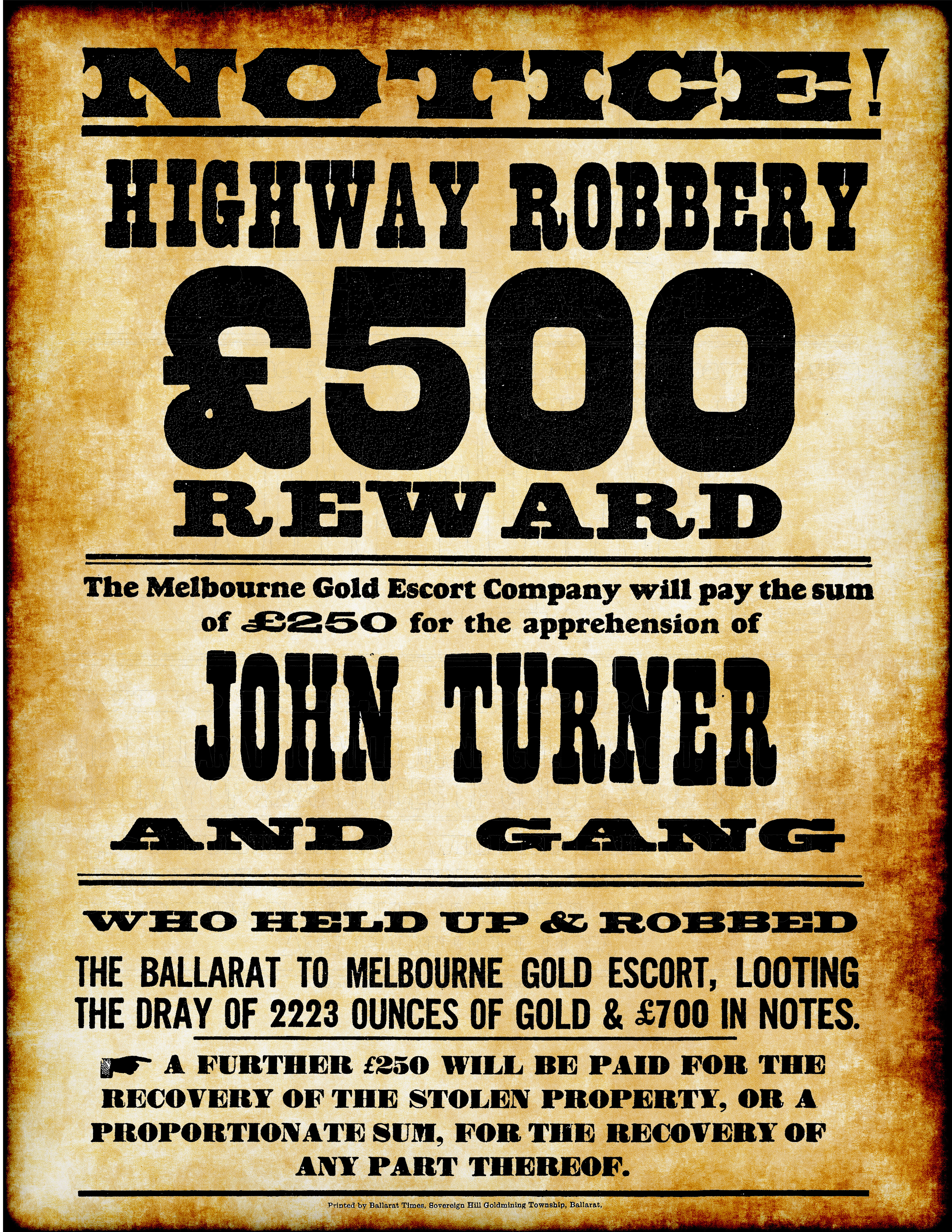 Wanted! John Turner On a recent visit to Australia your webmaster was pleased to spend a day in the notorious gold mining town of Ballarat. A visit deep in one of the mines was a highlight, as was a stop at The Ballarat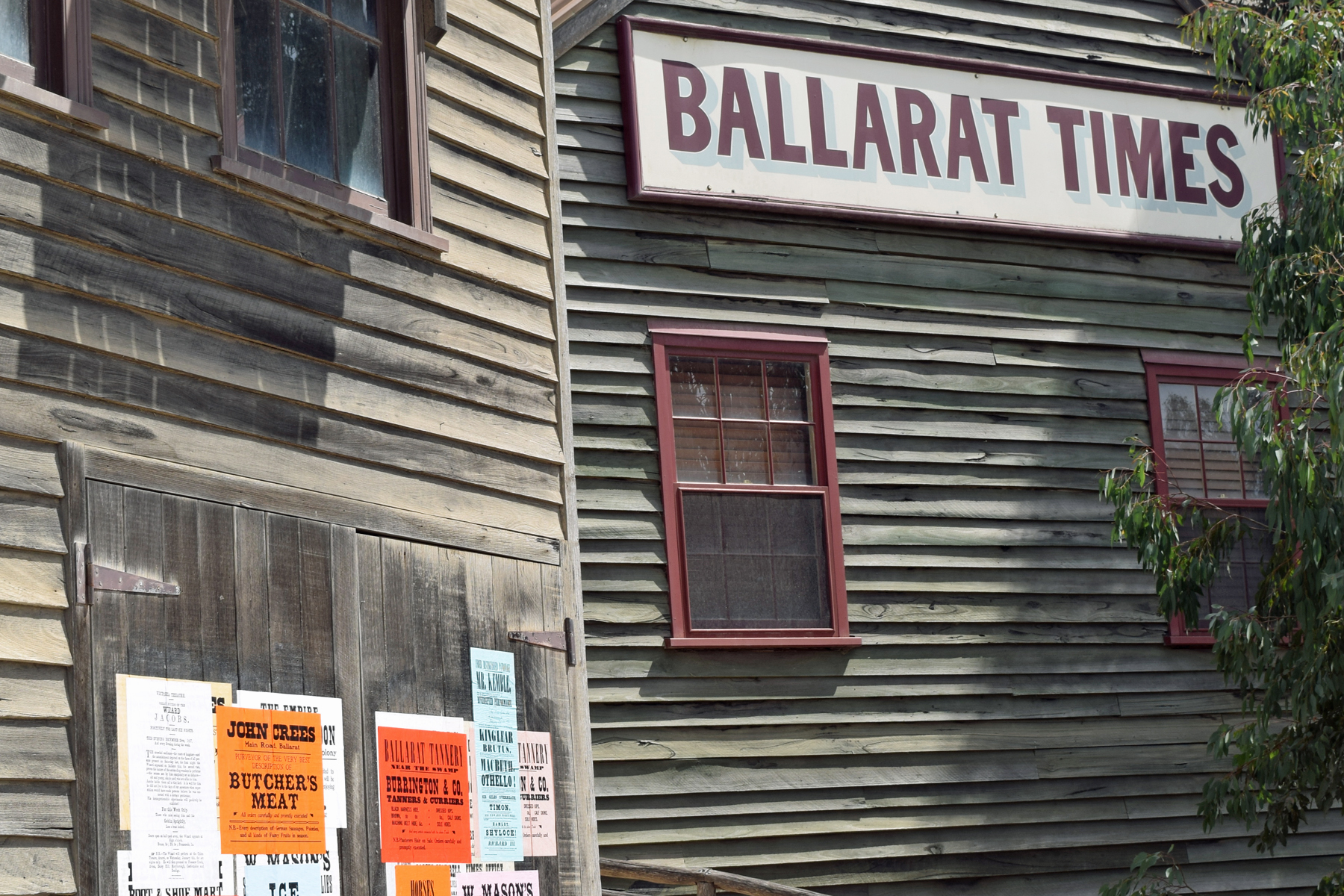 Times, where the printer was happy to accommodate an itinerant Sherlockian by running an evocative poster on the paper's vintage letterpress. This is a fine souvenir of "The Boscombe Valley Mystery," and we're quite certain that Mr. Holmes would be using it for target practice were he to have a copy on his wall. You may view/download/print a black-on-white 8.5x11 inch .jpg file of the poster here, or a full-size 12x15 inch .jpg file here. You may also choose the "old paper" photoshopped 8.5x11 version (shown at right) here.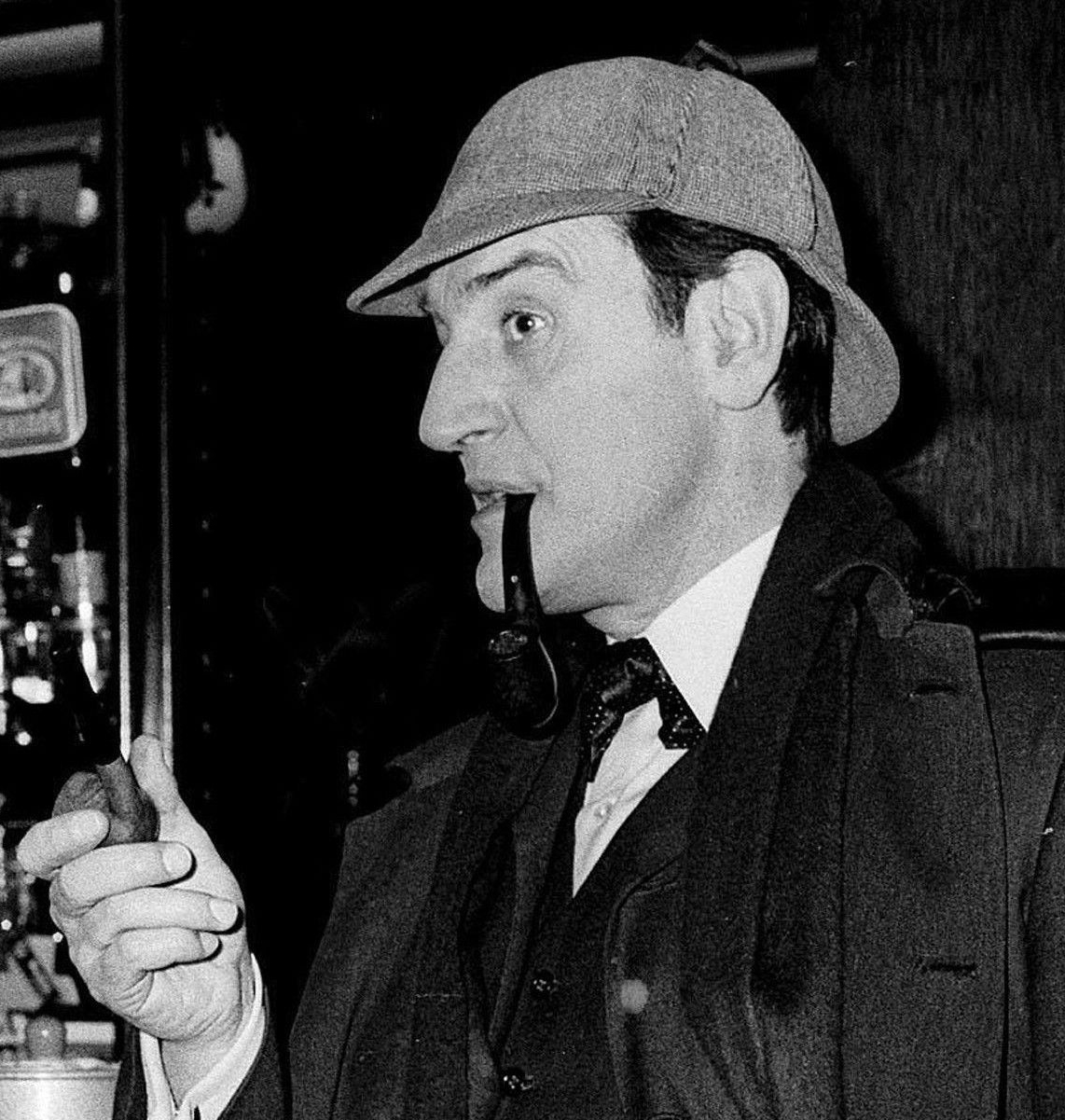 RIP Douglas Wilmer Douglas Wilmer, whose acting career included multiple turns as Sherlock Holmes, died on March 31 at age 96. Mr. Wilmer made his stage debut in London in 1945, and his long career as an actor included a splendid Sherlock Holmes in the 1964-1965 BBC television series. He played Holmes again in the 1975 film The Adventure of Sherlock Holmes' Smarter Brother, and he read twenty of the stories on audiocassettes in 1998. Many Sherlockians met him when he toured the U.S. promoting those readings. Your webmaster remembers fondly a warm conversation with Mr. Wilmer and his wife in 2001, after a chance encounter at a restaurant in New York's Hudson Valley. The following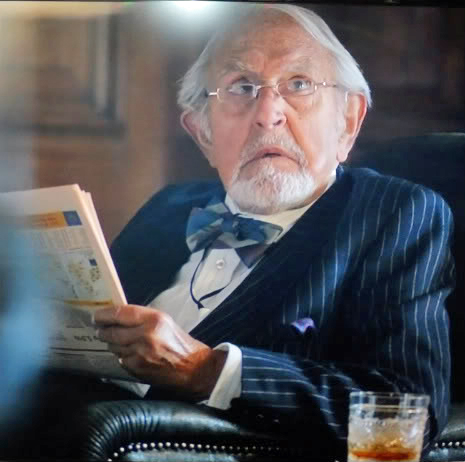 evening, at one of the BSI's legendary Holmes-themed dinners at the Culinary Institute of America, he provided the meal's capstone by reading the dénouement of The Hound of the Baskervilles during dessert. His last Sherlockian appearance was as a curmudgeonly denizen of the Diogenes Club in "The Reichenbach Fall" episode of the BBC's Sherlock series. Mark Gatiss, who writes, produces and plays Mycroft in that series said, "An honour to have known dear Douglas Wilmer. A Sherlock for all seasons. The work was something, the man was all. RIP."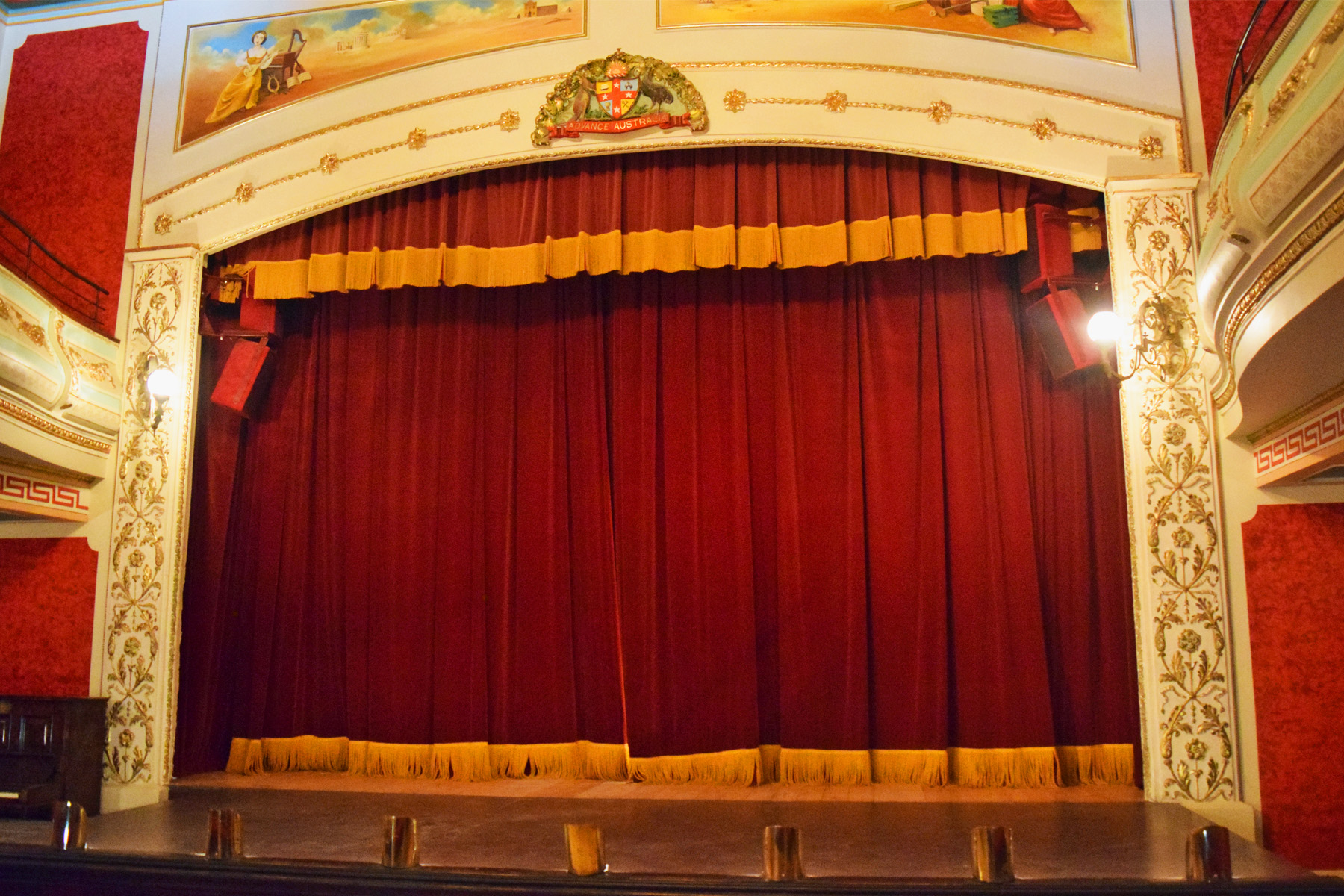 The Plays Were a Thing March was a vibrant month for Sherlockian theater in our metro area. At least five members of the Red Circle enjoyed Aquila Theater's touring production of "The Adventures of Sherlock Holmes" at the Center for Performing Arts in Fairfax. The play is a dramatization by Desiree Sanchez of three stories from the Canon, and the company has been touring since August and will finish in May. It's all done with style and grace and humor, and there is a much more detailed review on-line at DC Metro Theater Arts here. Earlier in the month the Prince William Little Theatre presented Anthony and Marcia Milgrom Dodge's dramatization of Nicholas Meyer's "The West End Horror" at the Hylton Performing Arts Center in Manassas. Written as a straight mystery and first performed in 2002, the play was performed this time with a lot of imagination and comedy, as you can see from the review in DC Metro Theater Arts here.


Monograms Quiz Winners Announced, Answers Revealed After being downloaded by well over 200 Sherlockians, three correct solutions were submitted to Dana Richards' "Monograms" quiz. Congratulations to Nancy Stanley, Denny Dobry and, ahem, your webmaster for correctly linking all 60 clues to the characters they describe. If you haven't looked at this clever challenge (or even if you have), you can find the quiz here, and the answers here. Trivial but heartfelt prizes will be awarded the winners, and we trust that Dana is already working hard on his next test of our Sherlockian savvy.

Websit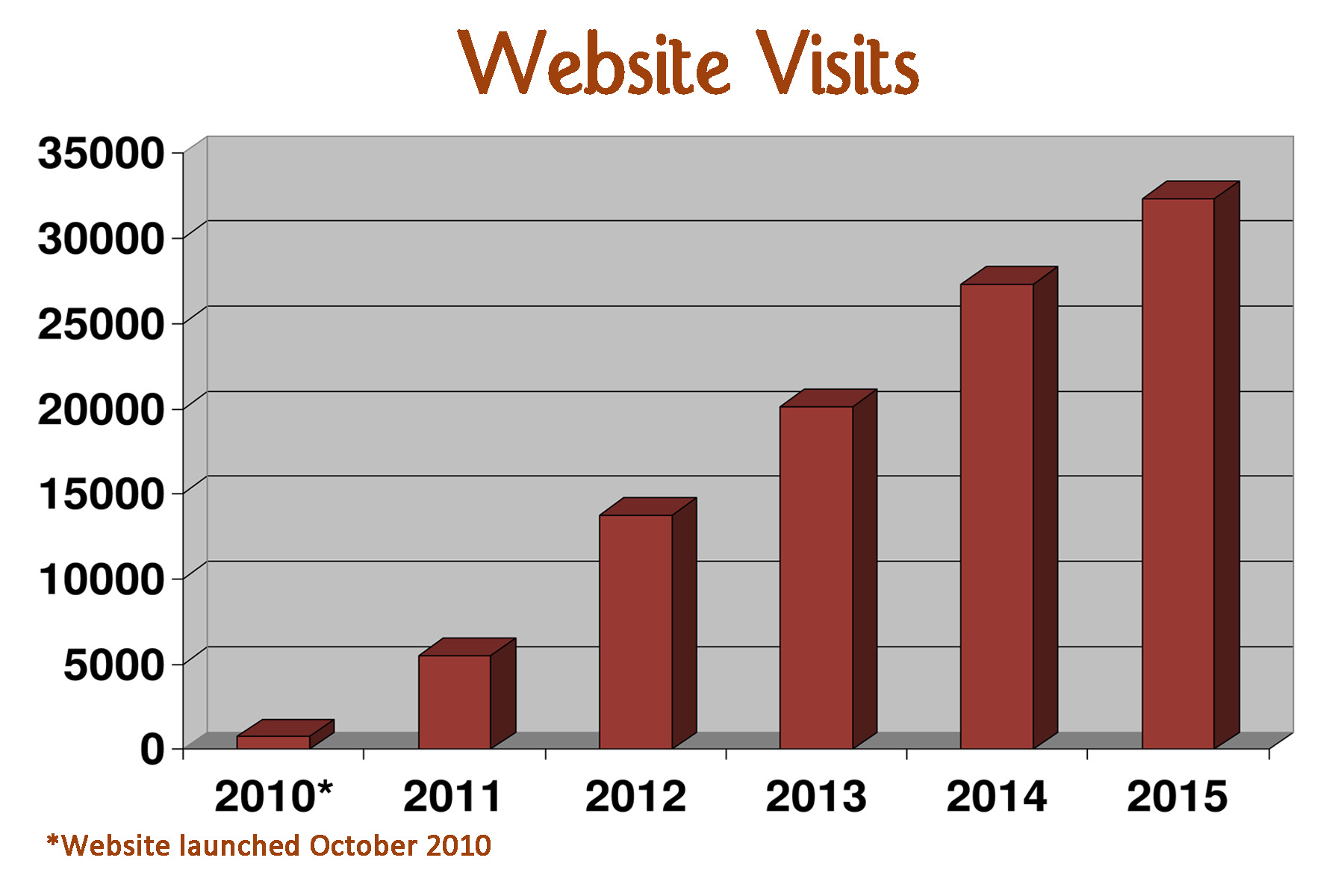 e Tallies 100,000 Visits On January 2, 2016 The Red Circle website marked 100,000 visits since its launch in October of 2010. But more gratifying than the total is the steady increase in traffic each year. From 5,500 visits in 2011, our first full year, we logged some 32,000 in 2015--a six-fold increase. So we're pausing for a little cock-a-doodle of victory as we press on. Thanks to you for your interest, and thanks to all who help us keep the content reasonably fresh and the memory green: Peter Blau's "Scuttlebutt" is still the gold standard for all things Sherlockian, Carla Coupe writes our Meeting Notes, and many others are credited in our Writings section. All are due a bow, as is Bob Howard who provides our bandwidth and our troubleshooting. Finally, a tip of the deerstalker to our muse, Horace Harker of the Central Press Syndicate! -- Alan Rettig, Webmaster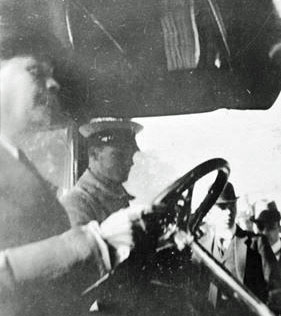 Start Her Up, Watson! This previously unpublished photo of Sir Arthur Conan Doyle was taken by Nils Rettig, a Swede who visited the German health resort Bad Homburg vor der Höhe on July 5, 1911 in connection with the Anglo-German motor race Prinz Heinrich-Fahrt (the Prince Henry tour). Nils Rettig, who your webmaster hopes is an ancestor, took photos of many of the royal drivers, along with this photo of Conan Doyle. Conan Doyle and his wife Jean took part in the tour, which went from Hamburg to London, from July 4 to 20. Conan Doyle drove a 20 horsepowered Dietrich-Lorraine. Thanks to Skånelaholms slott for posting this unique photo - and to Martin Rundkvist for tipping us off about it!
Political allusions (or is it illusions?) Proud of the society's location, members of The Red Circle have for decades enjoyed keeping watch for political allusions to the Canon, and we already have the first such discovery from the ongoing if not perpetual campaign for the presidency: In The Washington Post's Plum Line blog, Greg Sargent writes. . ."The internet is a fickle place. For weeks, it lavished attention on the storyline that Jeb Bush was destined to play the role of chief antagonist to Donald Trump — Jeb would be Sherlock Holmes to Trump's Professor Moriarty, bravely calling out Trump's vile demagoguery and basking in accolades from it. But Jeb's efforts to challenge Trump failed to capture the imagination."

James Grady
, author of
Six Days of the Condor
, joined us as guest speaker at the Red Circle's December 9 meeting.
Carla Coupe reports on the proceedings here
.
There's No Charisma in Christmas -- Winner Announced, Answers Revealed
The Red Circle's intrepid quizmaster
Dana Richards
was in the holiday spirit with a new test of our Sherlockian knowledge. Dana challenged us to complete a series of Canonical quotations using only the letters in the word "Christmas." You can
read and download the challenge here
. The only correct solution was submitted by
Nancy Stanley
, to whom go profuse congratulations and a trivial but heartfelt prize from the trivial but heartfelt prize locker in a remote corner of Peter Blau's holdings.
Click here for the answers
.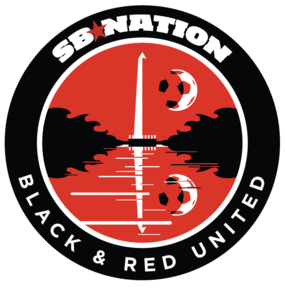 Sherlock Holmes in Washington. . .again! Yes, we hear of Sherlock everywhere, including at the fan website for Washington's own professional soccer team, DC United. There we find a clever, well-researched Holmes pastiche, "The Black and Red Band." Since the story contains some abstruse references to the game of soccer as well as to the world of the great detective, the authors have thoughtfully provided a glossary to explain the esoterica to Sherlockians and soccer fans alike. For instance, in the glossary we learn that "Conor Doyle" is not a misprint! At the core of the story is Washington's Buzzard Point, the site of the new soccer stadium set to open in 2018. The story--and the glossary--are lots of fun, and thanks to David Rusk and Adam Taylor you can read and/or download "The Black and Red Band" here. You can do the same with the glossary here.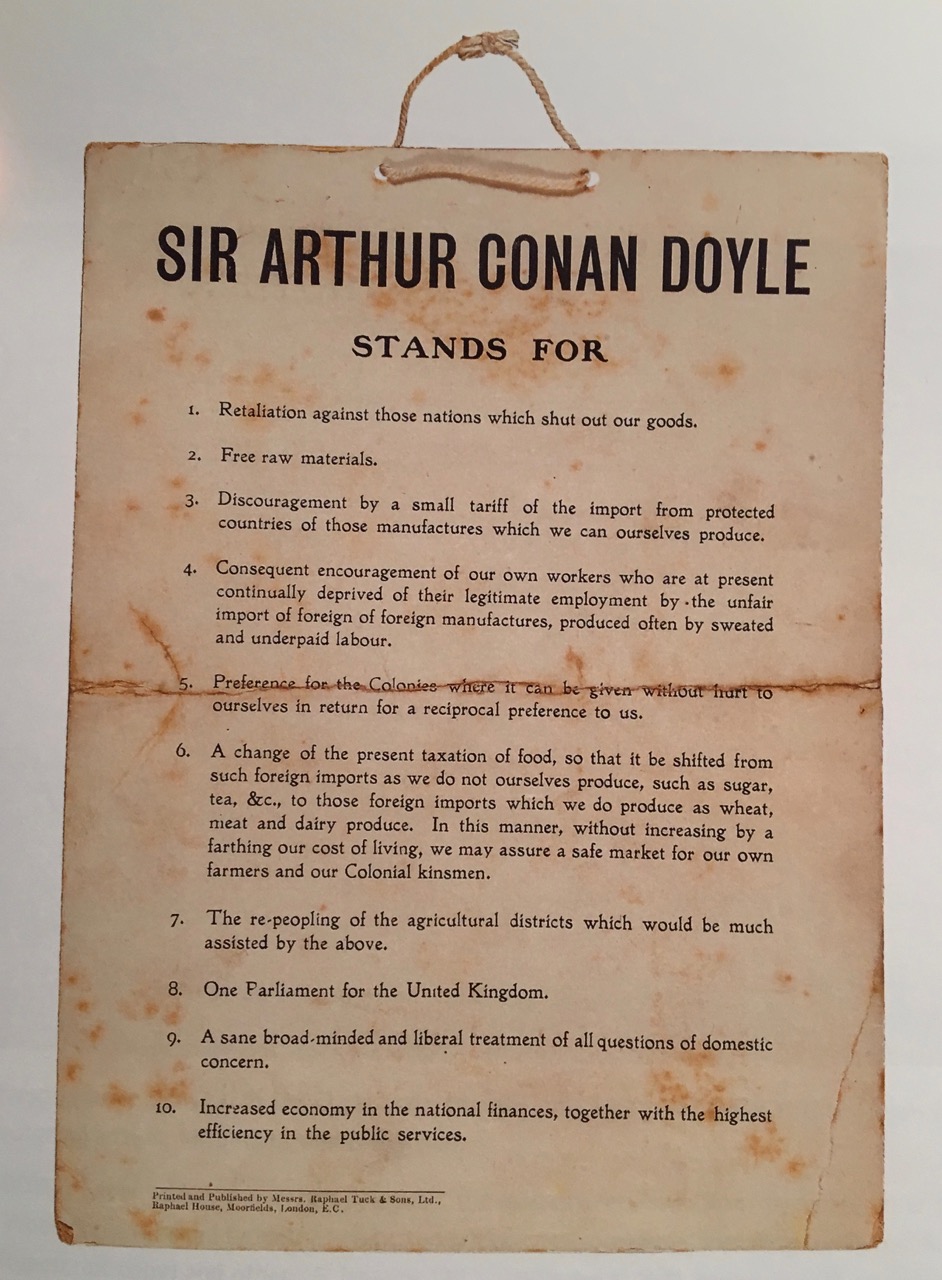 A Political Animal
The Red Circle has long pursued links between politics, Sherlock Holmes and Sir Arthur Conan Doyle. "This is the first fault of our politics, where one party rejoices to break what the other has bound," Conan Doyle wrote in
Through the Magic Door
. And it was Sherlock Holmes who said in
The Mazarin Stone
, "When the other fellow has all the trumps, it is time to throw down your hand." But there's more to be learned about Conan Doyle's political beliefs. We offer as proof this election poster, issued when he was a candidate for for the Border Burghs in 1906. Thanks to Dan Stashower for remembering the poster, which was included in Christie's auction of the Conan Doyle family archives in 2004. You can read and/or download a full size .pdf version of the poster
here
.

Carla Coupe's report on the Red Circle's September 23 meeting is
available here
. It was a special treat to welcome the FBI's
Charlie Rooney
as our guest, and hearing of his exploits fighting organized crime made for a fascinating and enjoyable evening.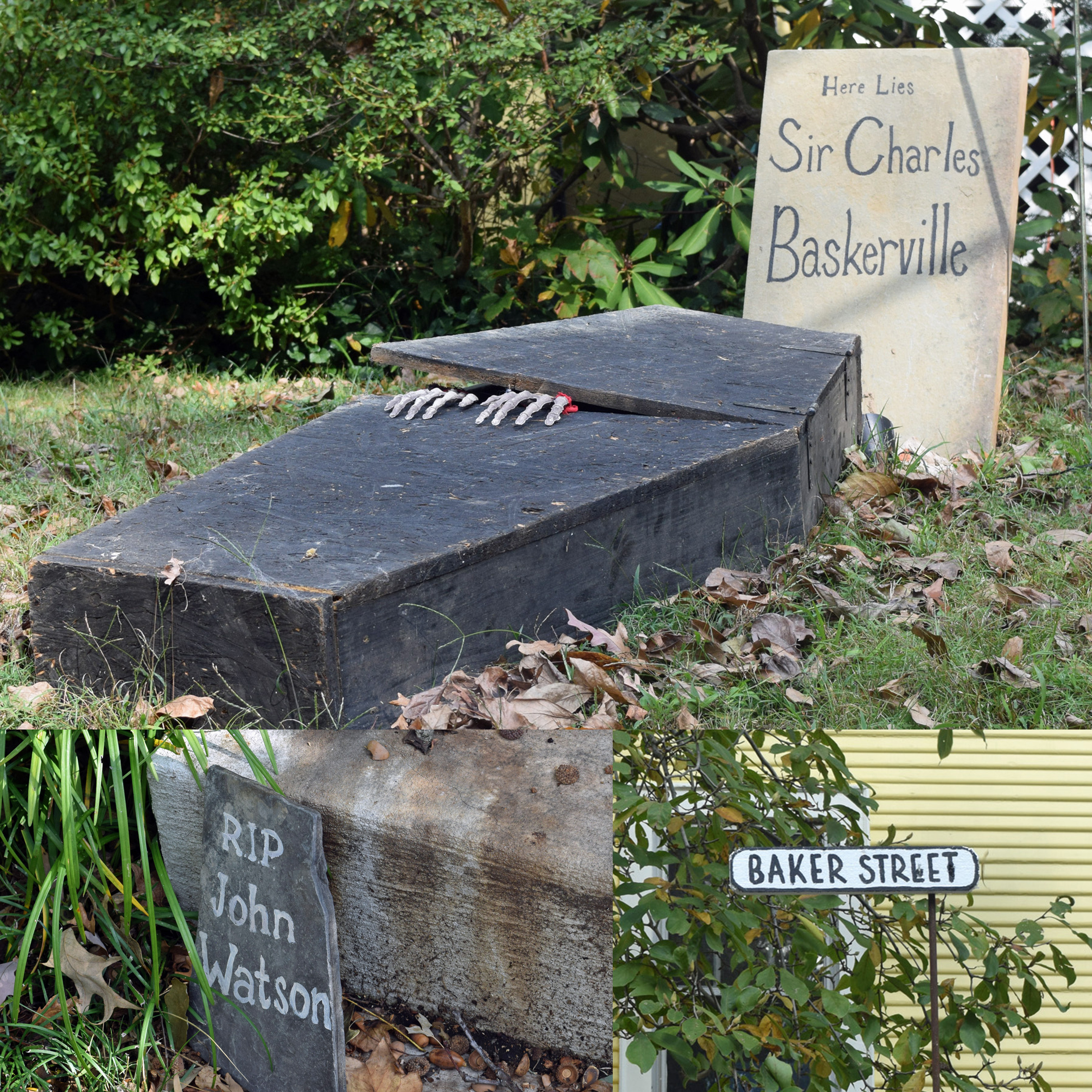 Compliments of the (Halloween) Season There's a local Sherlockian who takes both the Canon and Halloween pretty seriously. If you were walking past the corner of Cedar and Tulip Avenues in Takoma Park, Maryland in October, you'd have found a yard display featuring skeletons, a Baker Street sign, a small memorial to Dr.Watson, and Sir Charles Baskerville's final resting place--among other seasonal tableaux. The ghoulish foolishness brought a big grin, and it certainly stopped your site webmaster's good friend Alison Rosenberg in her tracks bästa internet casino. There are no Red Circle members from Takoma Park in Peter Blau's active file, but we hope the homeowners will hear of our interest and pay us a visit sometime.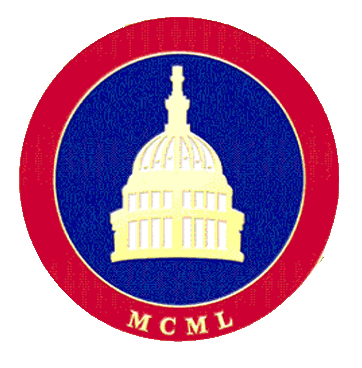 Red Circle pin available Tom Fahres unveiled his new Red Circle pin at the September meeting. The colorful memento notes the year of the Red Circle's founding, and you can get a pin by mail for $10.95 postpaid. Send your request and your check to Tom Fahres, 521 Beacon Hill Terrace, Gaithersburg, MD 20878.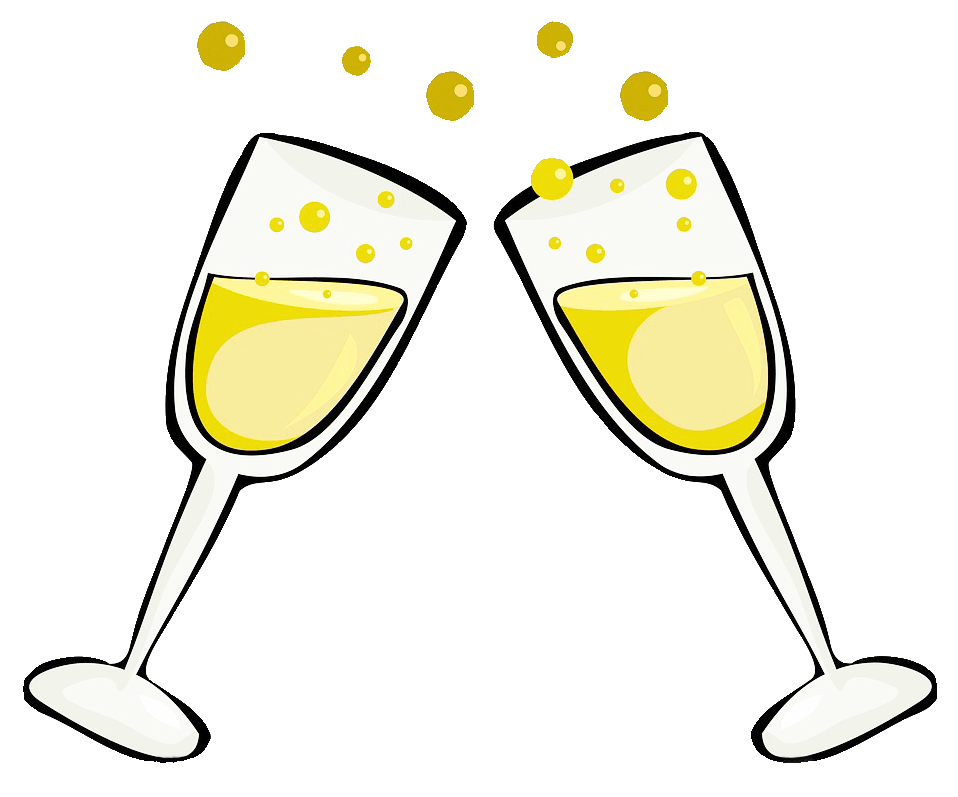 Your Toast! Following an online investigation, the Red Circle's Ross Davies determined that there's a need for a central repository of Sherlockian toasts. So Ross started one himself. His aim is to gather as many toasts as possible from all who are willing to participate. The first few are already online, and you can see them here, along with information about how to add your own toast--or toasts!--to the archive. The toast doesn't have to be to the Master himself; any Sherlockian reference qualifies. So if you've ever lifted a canonical glass and said a few words, you're invited to join the fun. We're looking forward to seeing the list grow into a good old index of Sherlockian tributes.

Archive 2016
Here are items that have appeared on our front page feature section, "The Inner Circle," in 2016. We have included those items that may have some continuing interest; however, some of the links in the items may no longer function due to the removal from the internet of the underlying material.
To review the archives of other sections of our website, click here