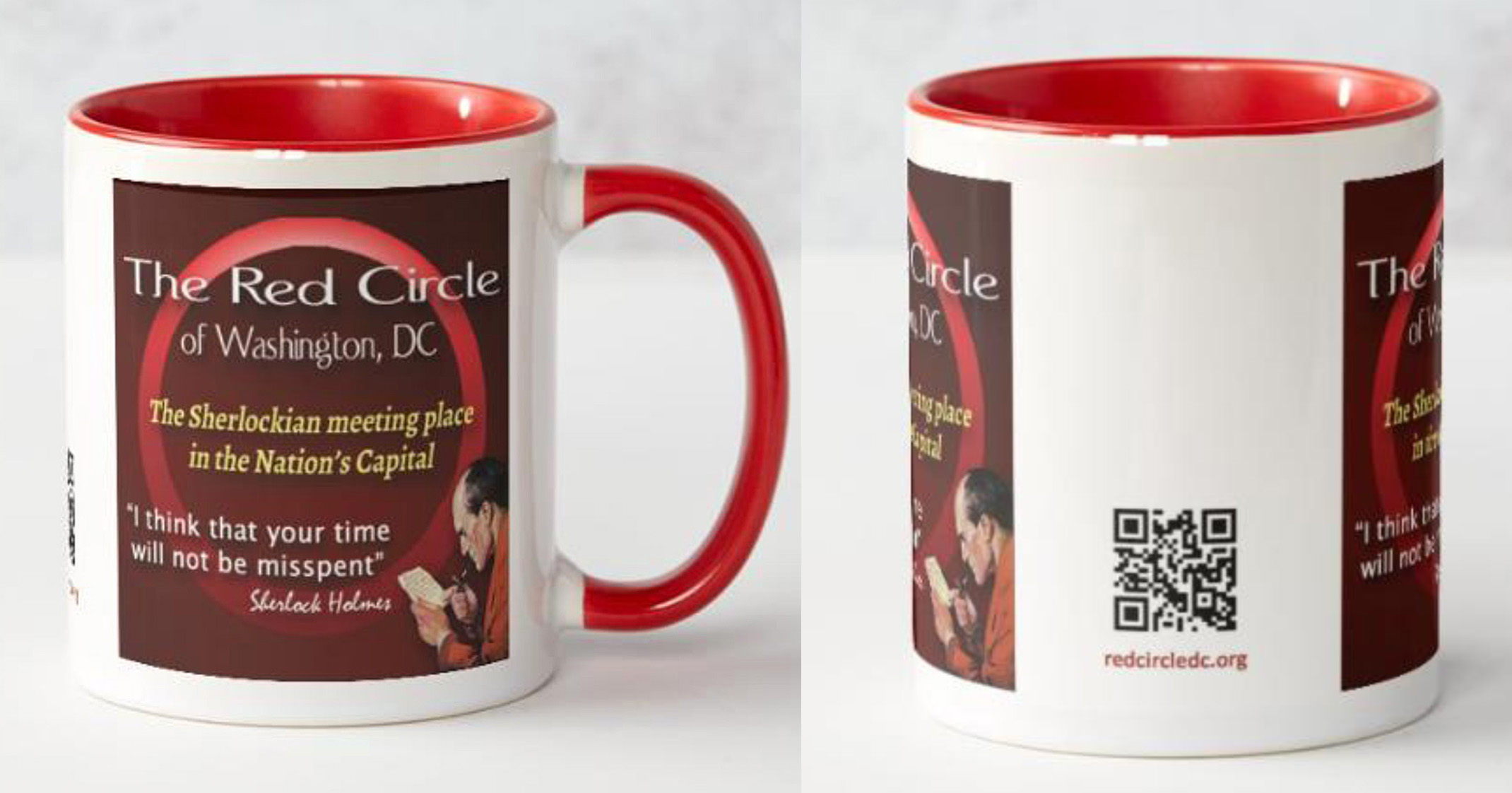 Red Circle Mugs Available at March Meeting The Red Circle's new coffee mug will debut at our March 11 meeting. As you can see from the mug shots, the cup features a red interior and handle, and an attractive rendering of our famous graphic design on both sides. There's even a QR code that will take you right here to our website! The mugs can be yours while supplies last for $10 each, and will only be available at the meeting. No mail orders. They're bound to become collectors' items, so be sure to get yours! For a larger look, click on the mug shots. 2/7/2023 AR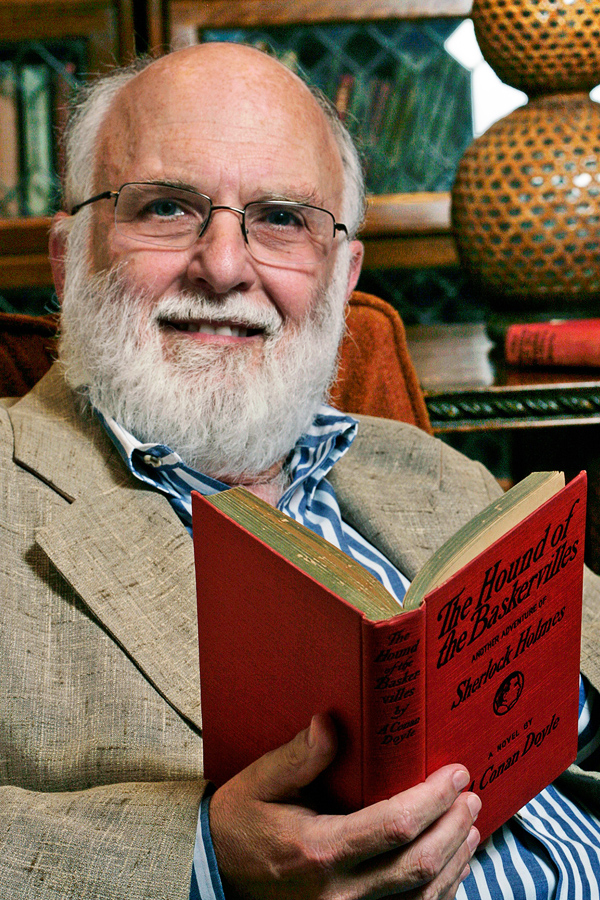 Glen Miranker featured speaker at March 11 meeting The renowned Sherlockian collector Glen Miranker joined us at our March 11 luncheon meeting, and answered the question, "Why (Does Glen Miranker) Collect Books?" The meeting was well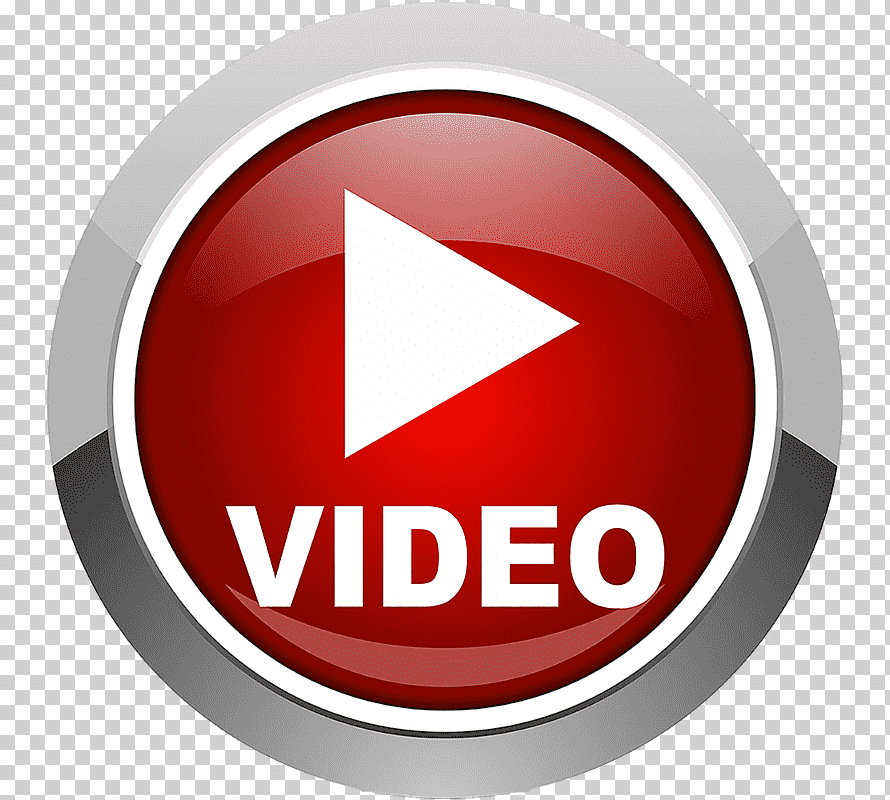 attended and Glen's talk was enjoyable and much appreciated by all. Read Peter Blau's meeting notes here. With great thanks to Matt Hall, the video of Glen's presentation is available. It's highly recommended for those who weren't at the meeting--and for those who were there and would like another look! Just click the video button.
Paxton Whitehead to join The Red Circle for its June meeting We are looking forward to welcoming actor, theatre director and playwright Paxton Whitehead to the Red Circle's June 24 luncheon. On the boards since 1956, Mr. Whitehead joined the Royal Shakespeare Company in 1958. Among his countless roles on stage, screen and television is his Broadway run as Sherlock Holmes in Paul Giovanni's Crucifer of Blood in 1978 and 79. Two decades later, he did another turn as the great detective in The Mask of Moriarty at New Jersey's acclaimed Paper Mill Playhouse. He was nominated for both Tony and Drama Desk awards for his role as Pellinore in the 1980 Broadway revival of Camelot. You won't want to miss this opportunity. Full details are here. For reservations email Peter Blau or call him at 301-229-5669.
"Art in the Blood is liable to take the strangest forms," said Sherlock Holmes in "The Greek Interpreter." He went on to reveal that his roots trace back to the multi-generational French family of artists named Vernet. Among them was Carle Vernet (1758-1836), the detective's second grand uncle. Mary Burke alerts us that an exhibition of Carle Vernet's work will be on display at the Virginia Museum of Fine Arts through August 27. Information here. 3/3/23 AR
AFI Celebrates Barrymore's 1922 Sherlock Holmes with Centennial Screening The American Film Institute's Silver Theatre in Silver Spring, Maryland was the perfect place to present John Barrymore's star turn in the classic silent film Sherlock Holmes on the 100th anniversary of its release. A number of Red Circle members joined other film fans at the AFI's showcase theatre for the November 13 event, which was greatly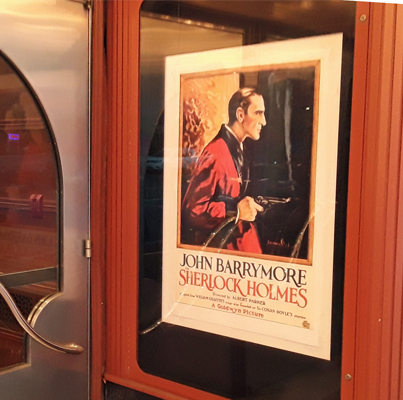 enhanced by a live musical accompaniment by Donald Sosin and Joanna Seaton. Your webmaster was also on hand to introduce the film. The AFI's programming director Todd Hitchcock was a gracious host, and tells us that he's aiming for more Sherlock Holmes programming at the Silver in the near future. Watch this space! 11/14/22 AR

Archive 2023
Here are items that have appeared on our front page feature section, "The Inner Circle," in 2023. We have included those items that may have some continuing interest; however, some of the links in the items may no longer function due to the removal from the internet of the underlying material.
To review the archives of other sections of our website, click here