There are no membership requirements other than an interest in the tenants at 221B Baker Street.
There are no membership dues.
Meetings are held quarterly. Meeting dates and information can always be found on this website and in e-mails sent to members. To join the e-mail list send a note to Peter Blau.
Meals and drinks at our meetings are Dutch treat.
There are no business meetings, no board of directors, no treasury. There were four founding officers, but three of them have died and one has vanished. No replacements have been named.
There are numerous committees, such as the Committee on Quizzes, the Committee on Victuals and the Committee on Commercials. However, these committees never meet and their membership is unknown.
Members are often found at other Sherlockian goings-on, such as plays, films, talks, and gatherings of mystery lovers. The Committee on Things Like That keeps members up-to-date on these opportunities via this website and announcements at meetings. Many members participate in a number of Sherlockian groups.
CONTACTS:
Black Peter - Peter Blau
Webmaster - Alan Rettig
Technical Guru - Bob Howard

For more than half a century the Red Circle has been a meeting place for those interested in Sherlock Holmes and his world. The Red Circle is one of many such societies worldwide, and we're proud to be Sherlock's home in our nation's capital.
When Sherlockian extraordinaire John Bennett Shaw was asked about the requirements for establishing a Sherlock Holmes society, his legendary answer was, "All you need are two Sherlockians and a bottle of booze." Then he added, "In a pinch you can dispense with one of the Sherlockians."
In the spirit of Mr. Shaw's prerequisites, the Red Circle is probably one of the more informal Sherlockian societies. See the evidence at the right.
You are more than welcome to join the fun. Just click Next Meeting and come along!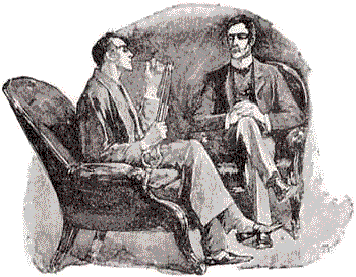 The original two Sherlockians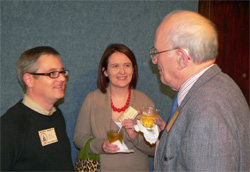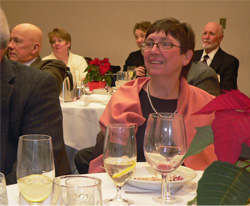 Today's Red Circle