This paper was presented by the noted Sherlockian Jon L. Lellenberg at the Red Circle's 50th-anniversary dinner at the National Press Club on November 20, 2000. Jon was an early member of the Red Circle, attending his first meeting in August 1971, and is the author of the novel Baker Street Irregular. Thanks to Jon for digging this remembrance out of his archives for us.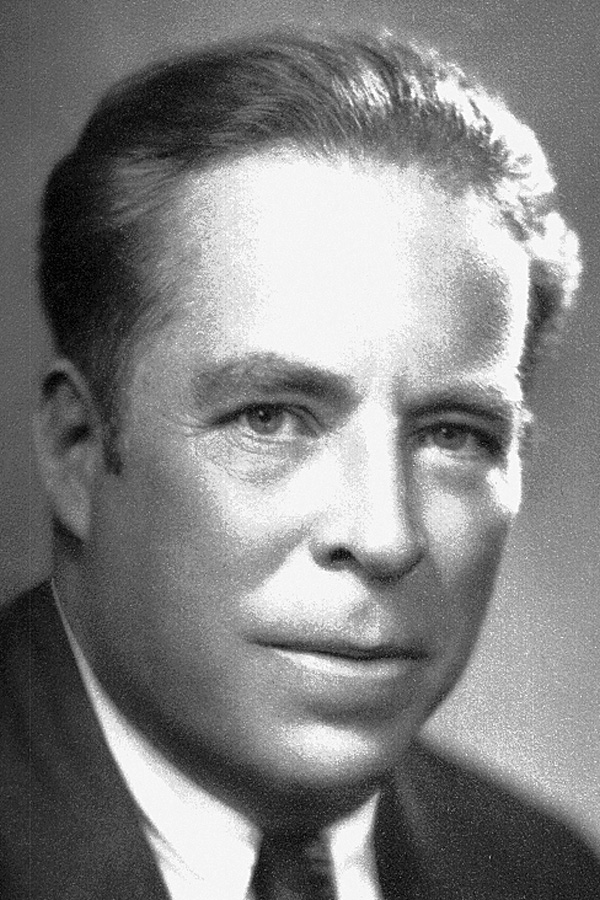 Felix Morley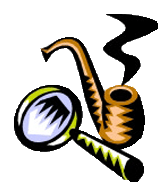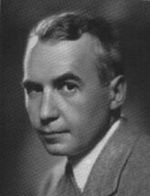 Elmer Davis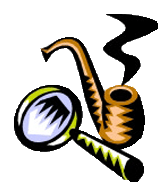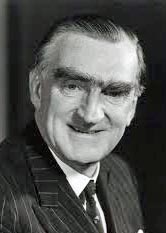 Paul Gore-Booth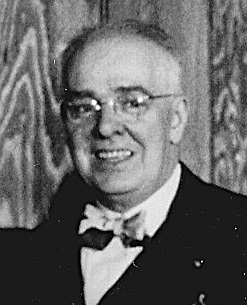 Allen Robertson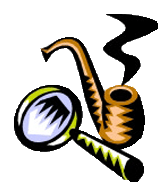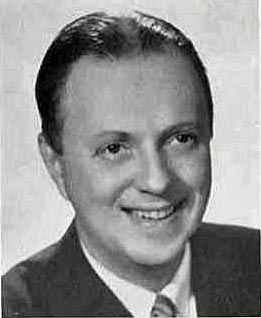 James Montgomery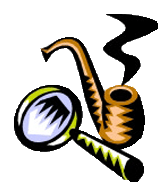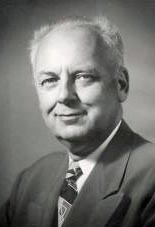 Edgar W. Smith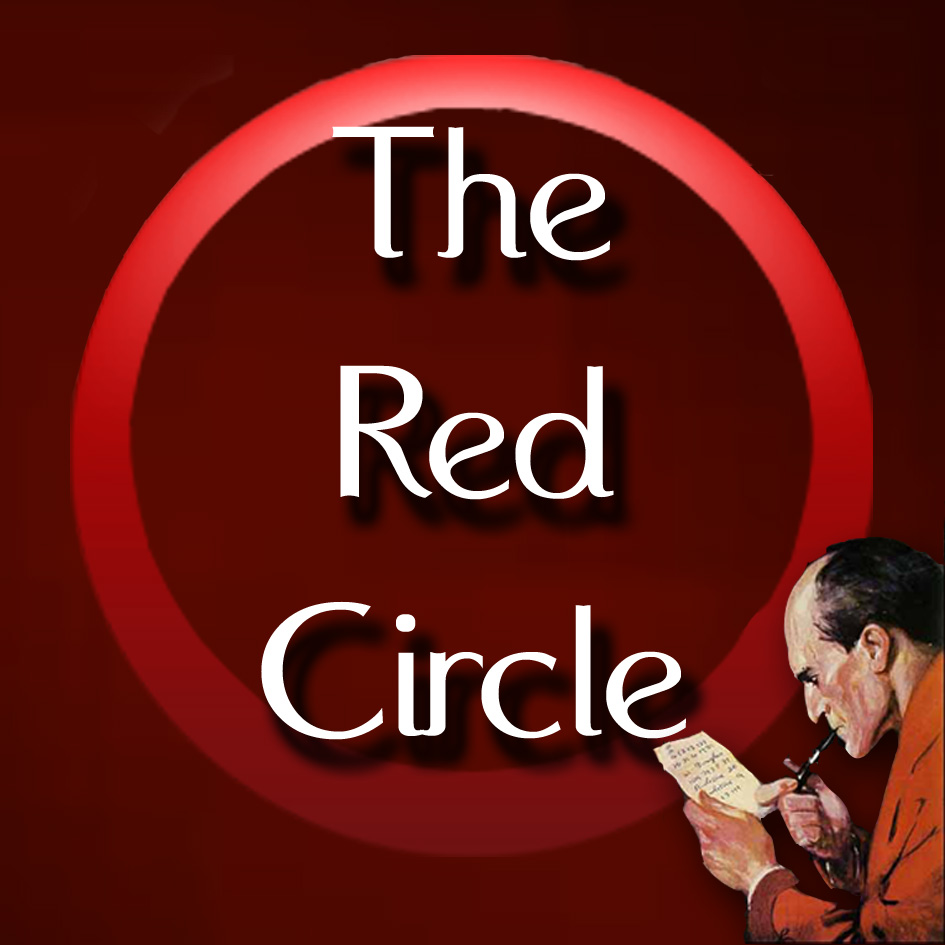 Giants in the Earth
Jon L. Lellenberg
"There were giants in the earth in those days," says Genesis 6:1-4,
and it was also true at the genesis of The Red Circle.
Some of them lived in Washington, D.C., and some came to visit.
I want to tell you about six of them tonight.
Felix Morley was the first, and of the six of them, had the most to do with Washington, for the most time. The Baker Street Irregulars were founded by Christopher Morley, of course — eldest of three brothers, graduates of Haverford College in Pennsylvania or Johns Hopkins University in Baltimore, both where their father taught mathematics, then all three Rhodes Scholars at Oxford (a record to this day), and finally all Baker Street Irregulars.
Felix was the next oldest of the three brothers — "the Second Garrideb," his brother Chris sometimes called him — and his birthday was January 6th. He became "The Second Stain" in the BSI, after a talk he gave about Sherlock Holmes and foreign policy complications at the BSI annual dinner in 1940, one later published in Edgar W. Smith's 1944 anthology of Writings About the Writings, Profile by Gaslight.
And Felix, a foreign policy expert himself, had a very distinguished career in political affairs and journalism. After having been a reporter at the League of Nations in Geneva, and then in China in the 1920s, he came to Washington, earned a doctorate in international affairs, served as president of the Brookings Institution in the early 1930s, and then became editor of the Washington Post for the remainder of the decade, winning a Pulitzer Prize for editorial writing.
In 1940 he answered a call from Haverford College, and served as its president during World War II. But after the war he returned to Washington, and lived on Wetherill Place off Ward Circle while working as a news commentator for NBC radio. Chris Morley once told Edgar Smith that he got his news from Elmer Davis and from Felix. If so, he received two very different pitches. Elmer Davis was a Democrat, albeit a cynical one who once described Franklin Roosevelt as the kind of man who thought the shortest line between two points was a corkscrew. Felix Morley was a traditional Republican, for most of the 1930s and '40s a Robert Taft conservative with a pronounced isolationist streak. In the 1950s and '60s, though, after becoming president of the American Enterprise Institute, and moving it from New York to Washington, he leaned more in a libertarian direction. After retiring, he lived the rest of his life on Gibson Island near Annapolis, writing works of political philosophy and his autobiography For the Record. Felix Morley died in 1981.
Elmer Davis also had close ties to Christopher Morley, from the time they were Rhodes Scholars at Oxford together in 1911. Davis came from a small town in Indiana, but after his education, and some teaching of Latin in his hometown where his mother was a high school teacher, he went to New York to work for the Times, and spent ten years there as a reporter and then an editorial writer. He quit the newspaper to write freelance, both fiction and non-fiction magazine articles and books, doing so with fair success from 1925 on. Some light-hearted stories and novels of his were turned into movies, like his 1926 tale of speakeasy life Friends of Mr. Sweeney.
But when Hitler came to power in Germany, and Europe started sliding toward war again, Davis's mood grew somber. Starting in 1936, he wrote a widely-noticed series of articles about the emerging crisis for Harper's Magazine, assessing Hitler's remilitarization of the Rhineland, the Munich Crisis, Hitler's demands upon Poland, and the outbreak of war in September 1939. That was preceded by the Nazi-Soviet Pact in August which made it possible for Hitler to go to war, and with CBS's Radio's great newsman H. V. Kaltenborn away at the time, Davis was asked to fill in for him. It became a permanent appointment, Kaltenborn getting a new assignment and Davis becoming CBS's principal nightly news commentator for the next two years.
All this time, Davis had been a close friend of Chris Morley's, and part of his Three Hours for Lunch Club in the early 1930s. A Sherlock Holmes devotee since childhood — the generation, he once said, that witnessed the Return of Sherlock Holmes — he was a charter member of the BSI when it was founded in January 1934. Even before that, Davis was who Morley chose to review Vincent Starrett's The Private Life of Sherlock Holmes for the Saturday Review of Literature; and Davis followed the BSI's founding event with a whimsical Constitution & Buy Laws for it that Morley published in his Saturday Review in February '34.
When Davis took the CBS job, though, his broadcast hour meant that he arrived late at BSI annual dinners in January; and after 1942's he couldn't at all, for the duration of the war. When Pearl Harbor brought America into the war, Davis felt, and said so publicly, that the Government here in Washington was managing war news badly; and to his dismay, FDR not only agreed, but in July 1942 added an Office of War Information to the bureaucracy, and appointed Elmer Davis its director.
For the rest of the war, and the rest of his life, he lived in a big comfortable apartment at 1661 Crescent Place, off 16th Street. OWI was a thankless job involving constant wrangling with the Army, the Navy, and the Censorship Office, frequent rivalry with the Office of Strategic Services over their disparate propaganda roles in the war, ceaseless bickering from Congress, and little support or even decisions one way or the other from FDR. But Davis fought tirelessly for the right of the American people to know as much as possible about how the war was going.
After it was over, Davis stayed in Washington to be a news commentator for the new ABC network. He continued to write, and became a major critic of Joseph McCarthy. He put a lifetime of political analysis and thinking in his 1954 book But We Were Born Free. But he never lost his sense of play, even appearing as himself in the 1951 science-fiction movie The Day the Earth Stood Still, set here in Washington. Elmer Davis died here in 1958, the year after Christopher Morley's death.
Paul Gore-Booth was a temporary resident in Washington, an English diplomat. He was First Secretary at the British Embassy in the years immediately after World War II — and a suspect, for a time, as the Soviet spy at the British Embassy, codenamed Homer in intercepted communications, who turned out to be Donald Maclean, part of the Kim Philby spy-ring that fled to Moscow in 1951 after their guilt was revealed.
Gore-Booth came to the BSI's attention by reviewing the new Baker Street Journal in 1946 for The Strand Magazine. Soon he was attending the BSI's dinners in New York, then The Red Circle's meetings in Washington. When he returned to London in the early 1950s, he became a founding member there of the Sherlock Holmes Society of London. He went on in a dual career to be, on its secular side, Permanent Under Secretary of State for Foreign Affairs, the Foreign and Commonwealth Office's senior career official, and in our realm, the chairman of the Sherlock Holmes Society of London.
When the Sherlock Holmes Society made its first pilgrimage to Switzerland, in about 1968, Gore-Booth played Sherlock Holmes in a re-creation of the struggle at the Reichenbach Falls with Professor Moriarty. There was a great deal of editorial comment about this in the British press, not to mention cartoons of the sort that Whitehall mandarins dread. But Gore-Booth withstood the lifted eyebrows. He could do that because he had eyebrows far more impressive than anybody else's, great bushy ones more arresting than his critics'. His manner was absentminded, as if Britain had not exactly lost its empire, Paul had just mislaid it for a while; but he was in reality a very sharp foreign policy man, the first transatlantic Irregular, and "The Three Gables" in the BSI.
Allen Robertson was the first of three visitors to the early Red Circle I want to discuss: this one a visitor from Baltimore, as we move up the railroad line from Washington, D.C. He was a middle-aged lawyer for the Baltimore & Ohio Railroad when he emerged into view Irregularly in 1946. He had accidentally discovered the BSI's existence through the brand-new Baker Street Journal that year, and when business next took him to New York City, he made time to go to General Motors Overseas Operations' headquarters at 54th and Broadway and, without an appointment or warning of any sort, to accost the BSJ's editor, the busy senior GM official Edgar W. Smith, at his office. Robertson listened to the startled but delighted Smith explain what the BSI was all about, including its then small number of scion societies, and went home and founded The Six Napoleons of Baltimore, in which he was active for many years thereafter as Napoleon No. 1.
He first attended a BSI annual dinner the following January, 1947, the last one held at New York's Murray Hill Hotel before it was demolished to make way for a modern office building regretted deeply by the BSI to this day. There was a noisy throng of seventy men at that dinner, many of them ones Christopher Morley did not know or recognize in the hurly-burly of that evening, bothering him greatly. Robertson was so effusive that night in his well-watered enthusiasm for Baker Street Irregularity, that he made himself a "Hokinsonian" in Morley's eyes, by asking him and others there for their autographs. The upshot was a sharply adverse reaction by Morley to what in his eyes the club he'd created was becoming. He declared that there would never be another BSI dinner, and was determined to make that stick.
With considerable difficulty over the rest of 1947, Smith managed to keep Morley from throwing the baby out with the bathwater, though the 1948 annual dinner was cancelled in favor of something smaller dubbed a "committee-in-camera" meeting at the Racquet Club on Park Avenue. Robertson could have gone down in history as the man who almost got The Baker Street Irregulars killed off, and been cast out. But though attendance was greatly reduced for this "committee-in-camera" meeting, and some never made their way back to the BSI's dinners, Edgar Smith kept Robertson, and Robertson was there that night in January '48. He made it from Baltimore despite the mammoth snowstorm which kept Morley at home on Long Island that night —a good thing, if the BSI was to continue as something more than a small circle of his own cronies, as the original BSI had been. Allen Robertson remained part of The Six Napoleons, The Red Circle of Washington, D.C., and the BSI itself for many years, as "The Reigate Squires" as well as Napoleon No. 1.
From Philadelphia to early Red Circle meetings came James Montgomery, one of the era's best loved Irregulars. When he first visited our scion society he already possessed, at his specific request, the Titular Investiture of "The Red Circle," BSI. He was a concert singer with a wonderful tenor voice — the BSI's second and greatest songster, a favorite performer at the BSI annual dinners every January. An early item in his repertoire at the dinners was mimicking Irene Adler singing on an especially crackly early gramophone recording. Another was a sweet nostalgic song about Sherlock Holmes with lyrics set to the Irish tune "If All Those Endearing Young Charms." Being from Pennsylvania, he also liked to entertain Irregulars with the songs Birdy Edwards sang that made the Scowrers cry, nineteenth-century torch songs like "I'm Sitting on the Stile, Mary" (or, "The Irish Immigrant"), which can make modern ears cry also, if not quite for the same reason.
But of all his repertoire, still on the BSI's Top Ten today is "Aunt Clara." This song, and you all know it, was Montgomery's lasting triumph. It began life as a ribald song written in the 1930s by a non-Sherlockian couple here in Washington, the worse for drink at the time. While not published by them, it came to be privately but widely circulated as years passed, until one day Montgomery heard it at the Orpheus Club in Philadelphia where The Sons of the Copper Beeches met, and onto it Montgomery tacked a legendary aunt of his he claimed to be the Irene Adler of the Canon. Once he performed it at the BSI annual dinner in New York, the song and fable became an instant part of Irregular lore to this day. An entire history of it was eventually written and published by the late, great Irregular W. T. Rabe, of The Old Soldiers of Baker Street.
Montgomery was also a fine Canonical scholar, not only in the Baker Street Journal but a series of now greatly coveted Christmas books of his own, especially one about the illustrators of the Canon entitled A Study in Pictures. He was a co-founder of The Sons of the Copper Beeches in 1948, and in 1950 became one of the small number of men in the BSI invited to join the separate but more than equal society The Five Orange Pips, where for his nom de pip — the BSI's investiture system is based upon the Pips' tradition — he took the full, long, impressive string of titles of The King of Bohemia, though we Pips usually let it go at that, when we remember and honor him.
James Montgomery had only one flaw: a big heart, but a defective one, and it broke many other Irregulars' hearts when he died all too soon at the age of fifty-seven in 1955. His son Bruce, who inherited his father's musical talent, basically was musical direction at the University of Pennsylvania for forty years, and when he followed his late father into the BSI, it was as "The Red Circle" too.
Finally, in New York City's environs, there was Edgar W. Smith, the best and wisest man the BSI has ever known. Barring, possibly but not definitely, Vincent Starrett, Smith was as beloved a figure the BSI has ever had, with a friendly face, welcoming manner, and heartwarming smile. In 1936, his boyhood love of Sherlock Holmes was revived by reading Starrett's Private Life of Sherlock Holmes. He wrote to Starrett, who had him write to Christopher Morley; and soon Smith was writing to everyone in the BSI. From 1940 on, he was its Buttons-cum-Commissionaire.
Smith was a great contributor to the Writings About the Writings. He started writing scholarly papers in the late 1930s, and was thrilled when Morley ran one of them, "The Curious Incident of the Tour de Force," in the Saturday Review of Literature in 1938. His first major publication came in 1939, Appointment in Baker Street, a comprehensive guide to all the men and women in the Sherlock Holmes stories. After that, he became the dominant figure in our scholarship. He edited a second volume of BSI Writings About the Writings, Profile by Gaslight, in 1944; in 1946, he launched the Baker Street Journal with himself as editor, and eventually editor and publisher both; and, in order to have available as pure an edition as possible of the Sacred Writings, he edited what I call the BSI edition of the Canon, the Limited Editions Club volumes issued in 1950 and 1952, with introductory essays by fellow Irregulars Starrett, Morley, Davis, Fletcher Pratt, Rex Stout, Anthony Boucher, and himself — still in print as Easton Press's Leatherbound Sherlock Holmes. And throughout the 1950s he issued volume after red-covered volume of Irregular writings, current and historic.
It was an amazing level of activity for someone who, until retiring in 1954, had a very demanding day-job — a vice president of General Motors' Overseas Operations in New York. He was very important there, and known far beyond GM as a foreign trade authority and management expert. He was central to both GM's wartime mobilization and its planning for the postwar era. In philosophy he was a free-trader and New Deal Democrat, who made both Franklin Roosevelt and Harry Truman honorary members of the BSI. More time was spent on his hobby at work than was usual for senior executives, but he made no secret of it, even turning a series of secretaries into helpmates for BSI business; and no one at General Motors complained because Smith was also a tireless and efficient champion of GM interests.
Unlike most New York BSI, Smith loved scion societies. While The Five Orange Pips wasn't a BSI scion, he became its Sixth Pip even before he was a Baker Street Irregular. In 1940 he was a co-founder of the BSI's first scion society, The Speckled Band of Boston, and he soon came to call himself a Scion Society Circuit Rider. Whenever in Detroit on GM business, he attended Amateur Mendicant Society meetings. At least twice he got to Scowrers & Molly Maguires meetings in San Francisco. But quite regularly he attended meetings of The Dancing Men of Providence, The Sons of the Copper Beeches in Philadelphia, The Six Napoleons of Baltimore — and The Red Circle of Washington.
Smith had long wanted a BSI scion society in Washington, where he often came on business at the State Department and elsewhere, and belonged to the Army & Navy Club on Farragut Square. But while major figures like Elmer Davis and Felix Morley had not found the time, Karen Kruse, Svend Petersen, Dorothy Bissonette, and Patricia Parkman did and here we are fifty years later.
Edgar W. Smith continued to run the BSI after retirement from his new Morristown, New Jersey, home on a private street he got officially named Baker Street, until his greatly mourned death in September 1960. He was "The Hound of the Baskervilles' in the BSI, an investiture never to be re-assigned.