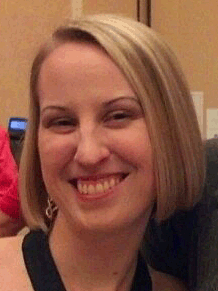 Emily S. Whitten, Esq. is an attorney, an author and a weekly columnist for ComicMix.com. She is a member of The National Press Club of Washington, D.C., a co-founder of The North American Discworld Convention for Sir Terry Pratchett, O.B.E., and a proud member of The Red Circle. She loves Sherlock Holmes.

Tell us what you think! Drop us an e-mail by clicking here and let us have your views on Elementary. We'll add them to this page.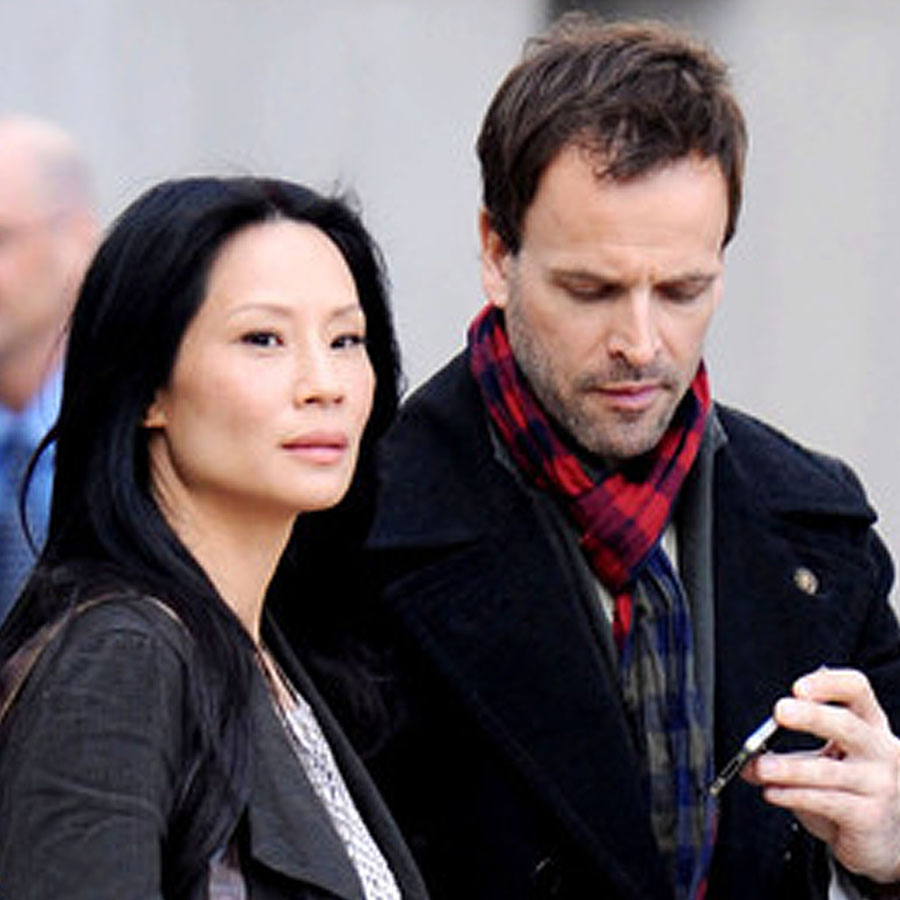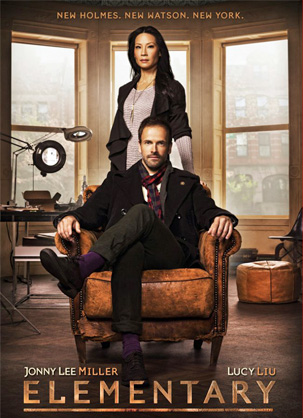 It's Elementary!
A Red Circle member reviews the new CBS series
Emily S. Whitten, Esq.
Note: This review contains spoilers for the first episode only.
The first episode of Elementary, the new American Sherlock Holmes series, aired on September 27. Despite hearing some previous mixed reviews, I thought it was engaging. The setup was fun – Holmes (Jonny Lee Miller) has moved to New York from London to do a stint in drug rehab, and Watson (Lucy Liu) is his post-rehab "sober companion." (Which is a thing, I guess?) This easily gets the reason they've been thrown together out of the way without making the whole first episode necessarily center around it. Despite deviating from the original Holmes/Watson meeting entirely, from the get-go the show is peppered with references to the character and background of classic Holmes (that he used to work with Scotland Yard; that he keeps bees; that he's had a drug addiction) but they're not heavy-handed. The script does a good job of making most of it seem like the natural establishment of the character's background – rather than just a re-hashing of old Holmesian facts that must be routinely slotted into place. In dealing with Watson it's not quite so subtle – the references to her surgeon's background feel a bit clumsy; but then, that setup allows for a few decent moments of character development later (when Holmes reveals why he didn't tell her he had deduced her whole background when they first met), which makes up for it a bit.
The pacing and script of the pilot, while not perfect, were pretty good – with only a few jarring moments for me (when the killer-by-proxy flat-out confesses to Holmes; and when Watson then just stands there while Holmes wrecks her car). The mystery, while not earth-shaking, had a decent twist, though the actor playing the murdered woman's husband was super cardboard dull. The visual with the marble rolling over the floor into the newly discovered victim's blood was arresting. The back-and-forth between Holmes and Watson played well for the most part, with an edge that's not generally present in the original stories, but also with a little touch of something I assume we'll see developed more as the show continues, which is a unique bond and consideration between the two that would mirror the original. The actors may still be getting into the groove with each other a bit here and there, but their interactions are much smoother than those in many a pilot I've seen that turned into great shows, and are enjoyable.
As for the main characters, Johnny Lee Miller plays Holmes as a slightly manic, almost ADD man, which might be a bit amped-up from the original, but works when he does it and fits with the general Holmes personality. I love the little eccentricities they've given him (the t-shirt/vest/scarf combo tickled me, and then of course there's the mess in the house, and his nonchalance about, say, honey intermittently dripping from the ceiling) that are Holmesian while still being modern. And Miller is an old hand at carrying the show with a slightly eccentric persona (see, Eli Stone) and is definitely the highlight in acting thus far. He has a great range. Lucy Liu as Watson is more muted, but makes it clear that her Watson can (mostly) hold her own against Holmes' whims. I feel like her character is still a bit nebulous as compared to Holmes, but hopefully that will improve, and both characters will continue to gain substance as things go along.
It's inevitable that people will compare Elementary to the UK's Sherlock, which I've also watched. I have to say, thus far I prefer this version. Unlike with Sherlock, (sorry, Sherlock fans), I found myself connecting to Elementary's characters right off, whereas Benedict Cumberbatch, while I appreciate that he does a very good job being Holmes, leaves me cold (the character I care a bit about in Sherlock is Watson, and the only one who 100% interests me is actually Moriarty). I also feel like the potential allowed for by doing a modern adaptation is touched on, but not fully embraced, in Sherlock. For instance, Watson's blog gets mentions here and there, but is not really incorporated as much as I'd have expected; and Sherlock, say, causing everyone's phones to go off seems like it's trying too hard. When I watch Sherlock I feel like it's stuck between the desire to be faithful and the desire to be modern, which leads to a feeling of repressed possibility. In Elementary, despite throwing in some weird curveballs (Sherlock's dad is alive and owns tenements in NYC?) perhaps the slightly looser adaptation allows the writers more freedom to try new things, which is what gives the show more energy.
My final verdict: if you start watching this show with the hopes of strict adherence to classic Holmes, I guarantee you'll be disappointed. However, if you can set that aside and watch to see one example of modern interpretation of the characters and setting that also builds new ground, then Elementary is off to a good start. It kept me engaged, left me wanting more, and was a fun and solid pilot. I'm definitely going to keep watching.