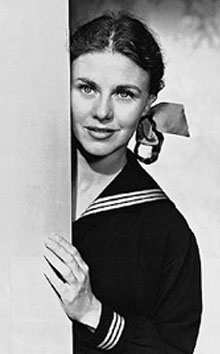 Ginger Rogers as Kitty Foyle
1940
______________________________________________________________________________________________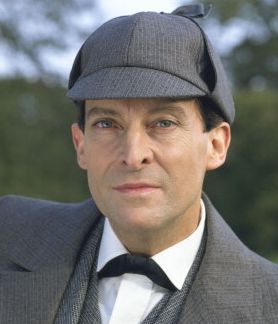 Jeremy Brett
Portrayed the Master masterfully
_________________________________________________________________________________________________________________________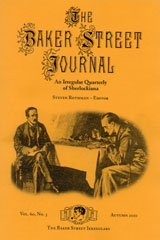 The Baker Street Journal

Ronald Knox and Sherlock Holmes:
The Origin of Sherlockian Studies
________________________________________________________________________________________________________________________

Jon Lellenberg's Baker Street Irregular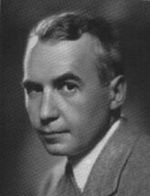 Elmer Davis
WWII information chief and avid Sherlockian
________________________________________________________________________________________________________________________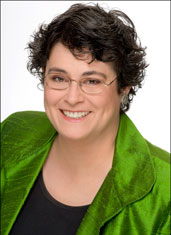 Donna Andrews, Toastmaster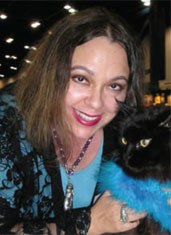 Carole Nelson Douglas. Guest of Honor
___________________________________________________________________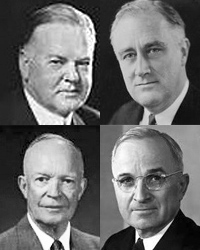 Presidential Connections
Clockwise from top left:
Herbert Hoover, Franklin D. Roosevelt,
Harry S. Truman, Dwight D. Eisenhower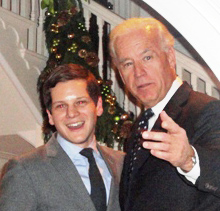 At the Book Launch
Graham Moore, author of The Sherlockian
with Vice President Joe Biden
________________________________________________________________________________________________________________________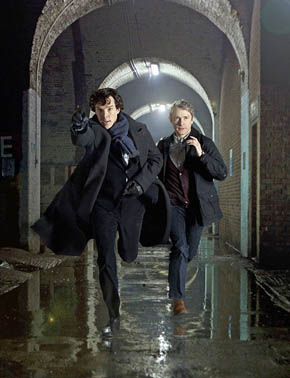 The Game's On Foot!
Benedict Cumberbatch as Sherlock
Martin Freeman as John
in "Sherlock"

February 2, 2011 -- Foyled Again!
Ginger Rogers won her first and only Oscar (for best actress) for her starring role in Kitty Foyle (1940), and those in the Washington area will be able to see the film on the big screen at the American Film Institute's Silver Theatre and Cultural Center in Silver Spring, Md., on March 27 and 28. According to the AFI, Kitty Foyle is a working-class young woman who, having pulled herself up by her bootstraps during the Great Depression, now must choose between socially conscious doctor James Craig, who has proposed, and Dennis Morgan, her ex-husband, who wants her back. The script was one of the first successes in Dalton Trumbo's long, controversial career, and additional dialogue was punched up by Donald Ogden Stewart, who would find himself on the blacklist, along with Trumbo, in the 1950s. You can purchase tickets at the AFI website.
The film is based on the novel by Christopher Morley, and it's the only one of his books to have been filmed. He is much better known in our world as the founder of The Baker Street Irregulars, and The Standard Doyle Company: Christopher Morley on Sherlock Holmes (edited by Steven Rothman and published by the Fordham University Press in 1990), is still in print and offers a delightful view of how much fun Morley had with Sherlock Holmes, and fellow Sherlockians.
Those who can't make it to the AFI might want to watch Kitty Foyle on March 31 on Turner Classic Movies, or add it to their Netflix queue.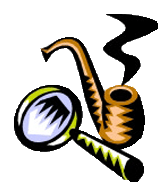 January 26, 2011 -- Appreciating Jeremy Brett
The British Academy of Film and Television Arts bestows BAFTA awards each year, and there's a campaign underway to persuade the Academy to award a posthumous BAFTA to Jeremy Brett for his fine work as Sherlock Holmes in the Granada series. There's an interesting website with an appreciation of his career, lists of supporters of the campaign, and an opportunity to sign the petition online.

The Granada series, developed by John Hawkesworth and produced by Michael Cox, was launched in 1984 and featured David Burke as Watson for the first 13 episodes. It continued with Edward Hardwicke as Watson until 1994, when it ended after the 41st episode. It was a great success in the U.S. on PBS' Mystery, and it's still running in repeats in the U.S. on some public television stations. It's also available on DVD, of course, and on YouTube. It's well worth watching.
The most recent posthumous BAFTA was awarded to Heath Ledger in 2009, as best supporting actor for his performance as The Joker in the Batman movie The Dark Knight.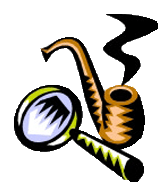 January 24, 2011 -- A Birthday Bibliography
Sherlockians (and Holmesians) gathered in New York this month to celebrate Sherlock Holmes' 157th birthday. This annual tribute started years ago as a dinner on a Friday in January, triggered by Christopher Morley's announcement that Holmes was born on January 6, 1854. These days the celebration spans a very long weekend, starting with a dinner on Wednesday and ending with a brunch on Sunday. In between are so many events--both formal and informal--that I don't think there is anyone with the stamina required to attend all of them.

Nor will I attempt to report on them, happily leaving that work to those who will have detailed reports in the spring issue of The Baker Street Journal, which is a quarterly journal published five times a year by the Baker Street Irregulars (it is an irregular society, and the fifth issue is a Christmas Annual). You can subscribe to the BSJ at the website, which also offers information on many other BSI publications.

In the meantime you can read about some of the birthday events at Scott Monty's Baker Street Blog. Scott also collaborates with Burt Wolder at the I Hear of Sherlock Everywhere podcast website, where you can listen to some interesting experts explain the world of Sherlock Holmes and Sherlockians.

This year we also are celebrating the centenary of Ronald Knox's landmark paper "Studies in the Literature of Sherlock Holmes." If you would like to know more about Knox and his Sherlockian writings, you'll enjoy Ronald Knox and Sherlock Holmes: The Origin of Sherlockian Studies, edited by Michael J. Crowe and just published by the Gasogene Press.

And if you would like to see some fine scholarship (serious and otherwise), there's the BSI's just-published The Grand Game: A Celebration of Sherlockian Scholarship: Volume One: 1902-1959, edited by Laurie R. King and Leslie Klinger.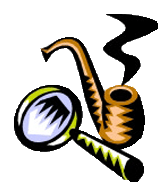 January 16, 2011 -- More Friends in High Places
Yvonne Zipp has reviewed "Three Books about Sherlock Holmes" for the Washington Post, and one of them involves more politicians with Sherlockian connections (that being always of interest to members of The Red Circle of Washington).

Jon Lellenberg's Baker Street Irregular (Arkham House, $39.95) is a novel about the early days of The Baker Street Irregulars in New York, beginning in 1933, when New York lawyer Woody Hazelbaker discovers and soon is invited to join the society. He and other members of the BSI become involved in intelligence operations during the war, and along the way he encounters gangsters, politicians (among them Franklin Delano Roosevelt, and Winston Churchill), and others who waged war against the Axis. These include radio newsman and Director of the U.S. Office of War Information Elmer Davis, who was one of the early Irregulars and a member of The Red Circle.

Jon has a website, with much more about the novel, including excerpts and a link to a podcast interview at the "I Hear of Sherlock Everywhere" website created by Scott Monty and Burt Wolder. You can order Baker Street Irregular from Arkham House.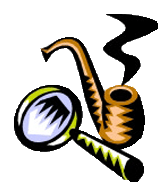 January 11, 2011 -- At Home with Malice Domestic

Malice Domestic is the local convention for mystery fans and authors, and this year's event is the 23rd gathering, from April 29 through May 1, at the Hotel Regency in Bethesda, Maryland. Registration is open until March 15 at their website, where you also will find a good look at what's in store. The toastmaster will be Donna Andrews (a local author many of you will have met at our meetings), and the guest of honor will be Carole Nelson Douglas (who has written an interesting series of novels featuring Irene Adler as the protagonist). There also will be at least one Sherlockian session, although details on programming have not been finalized. Some fortunate authors will win Agathas, which are voted on at the convention by those who have registered, and it is likely that there will be one or more Sherlockian titles worthy of consideration.

If you registered by the end of 2010 you are entitled to submit nominations, and you will soon receive a nomination form. Sherlockian books published last year include Laurie R. King's The God of the Hive (which qualifies for best novel), Graham Moore's The Sherlockian and Jon L. Lellenberg's Baker Street Irregular (both first novels), and of course you're welcome to nominate them.

Malice Domestic is a grand opportunity to meet authors you have read and enjoyed, and authors you haven't yet read but will enjoy (there will be opportunities to have your books signed or inscribed), and to find fellow enthusiasts of all sorts. The website has a frequently-updated list of registered authors (many if not most of whom will be on panels). I haven't been to all of the conventions, but I've never attended one that wasn't great fun.
Update February 23 -- Steven Doyle's Sherlock Holmes for Dummies has been nominated for an Agatha (best non-fiction). The Agathas are awarded by fans voting at the convention. Steve will be at Malice, happy to sign copies of his book.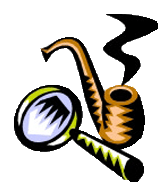 December 5, 2010 -- Friends in High Places
It is not surprising, considering its location, that The Red Circle of Washington has long been interested in the connections between politicians and Sherlock Holmes and Sir Arthur Conan Doyle. The first president known to have had such a connection was Herbert Hoover, who invited William Gillette to the White House when Gillette was performing his playSherlock Holmes here. Franklin Delano Roosevelt and Harry S. Truman were members of The Baker Street Irregulars. Dwight David Eisenhower cited The White Company in one of his press conferences. And there are other such dignitaries, both major and minor, in the White House, in Congress and on the Supreme Court who will be discussed here in the future.

But for the moment the focus is on the current president, and we are still searching hopefully for a direct connection. Earlier this year the Associated Press reported that Patti Blagojevich had been reading The Adventures of Sherlock Holmes on her cell phone during less-riveting stretches of her husband's corruption trial; her husband is former Illinois governor Rod Blagojevich, who was on trial for scheming to sell Barak Obama's former Senate seat (and other offenses).

And now we're a bit closer: the picture at the right shows Vice President Joe Biden with Graham Moore, author of the new pastiche The Sherlockian, at a reception this month at the Bidens' residence on Observatory Circle. Moore's mother is Susan Sher, chief of staff for President Obama's wife Michelle. You can read all about it in a story at the website FishbowlDC. Published this month, The Sherlockian centers around two mysteries: one set in 1900, when Conan Doyle decides to do his own detecting, and the other in 2010, when Harold White, newly made a member of The Baker Street Irregulars, investigates the murder of a Sherlockian who has announced that he has discovered Conan Doyle's missing diary from the last three months of 1900. It's an interesting story, with some nice surprises, and you can read more about the book (and other things) at Graham Moore's website.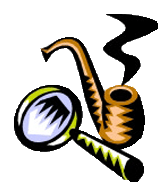 November 15, 2010 -- BBC's "Sherlock" a Hit; More Episodes to Follow
All three episodes of the BBC mini-series "Sherlock" have aired on Masterpiece Mystery on PBS, and if you missed them you can wait for a repeat, or purchase the DVD, which was released on Nov. 9. Actually, there are reasons to acquire the DVD even if you've seen the shows: the DVD has audio commentaries, a "making of" featurette, and the 60-minute pilot that was so good that the BBC decided to commission the 90-minute series. The pilot was re-done for the first of the broadcast episodes, and thus never broadcast, and it's interesting and impressive to see how much better the longer version is. The DVD also has closed captioning, which will be helpful to those who have difficulty understanding British when it's spoken quickly, and perhaps most important of all, the programs on the DVD are complete (there were some minor edits to fit the Masterpiece Mystery time slot).
If you've not seen the shows, there will be no spoilers here, except a warning that the basic premise of the series is that Holmes and Watson are Holmes and Watson today, in 21st-century London. Those who believe strongly that Holmes and Watson must exist only in the late 19th and early 20th centuries will continue to enjoy the Granada series that starred Jeremy Brett, David Burke, and Edward Hardwicke, and won't enjoy the new series.
The new stars are Benedict Cumberbatch and Martin Freeman, who are excellent actors and who benefit from fine supporting actors, intelligent scripts, and intriguing and amusing allusions to the stories written by Sir Arthur Conan Doyle. There are frequent "aha!" moments for those who know the original stories, and it will be interesting to see how many viewers who don't know the original stories will wind up reading them.
The series was quite successful in Britain, where more than 7 million viewers watched the broadcasts, and the BBC has commissioned three more programs for broadcast next autumn. Steve Moffat, who created the series with Mark Gatiss, was interviewed on National Public Radio on Oct. 15, and was asked for hints about the new shows; he replied, "The critical words, I'd say, would be--Adler, Hound, Reichenbach."
Stay tuned . . .