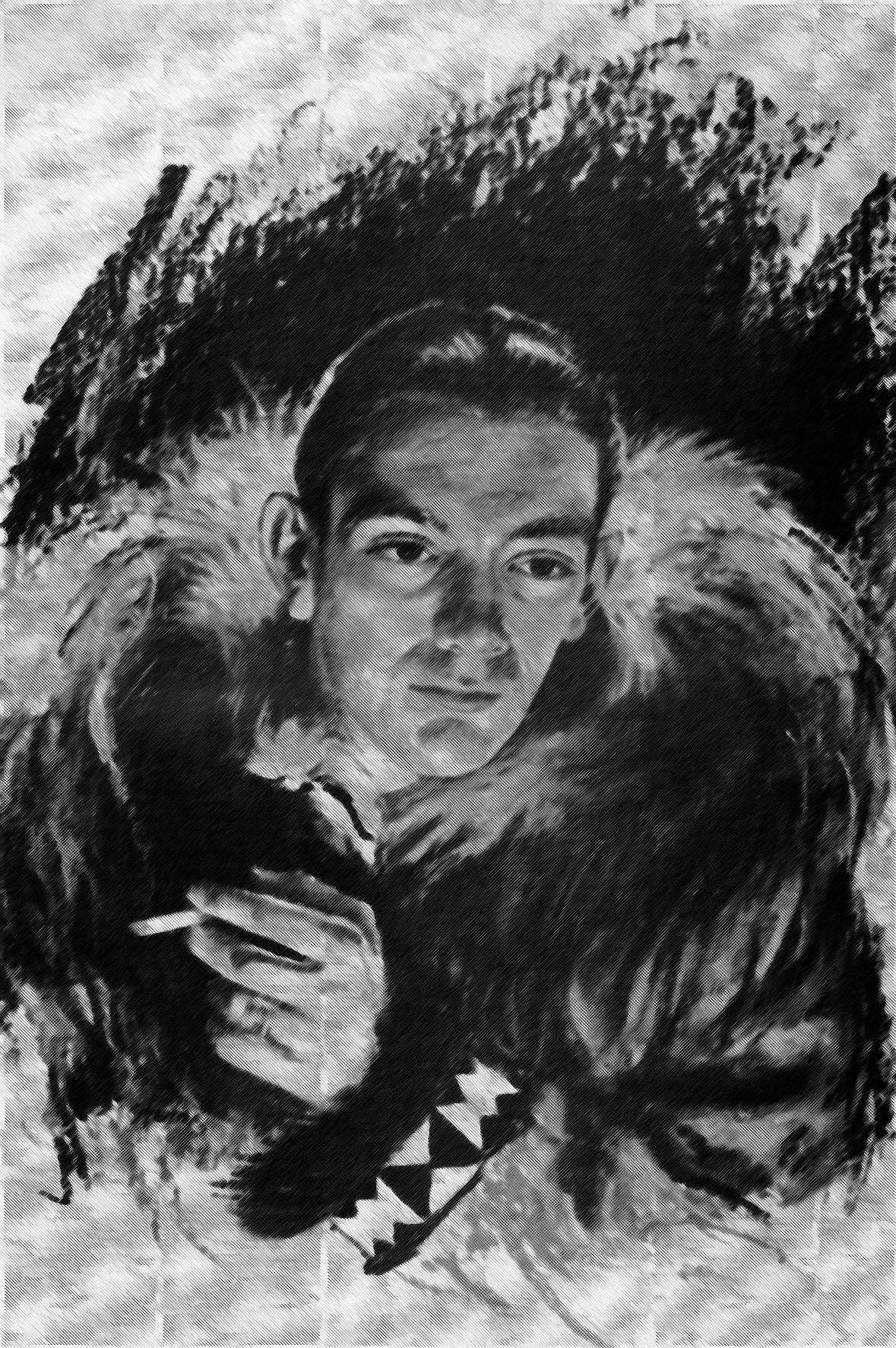 Luther Norris
__________________________________________________________________________________________________________________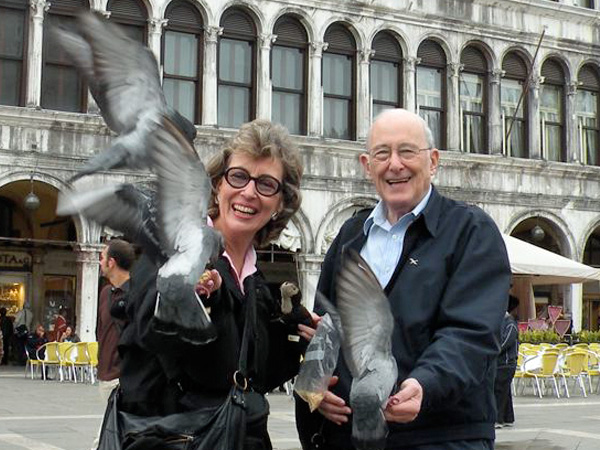 Bev Wolov and Peter Blau feed the pigeons in Venice's central square, the Piazza San Marco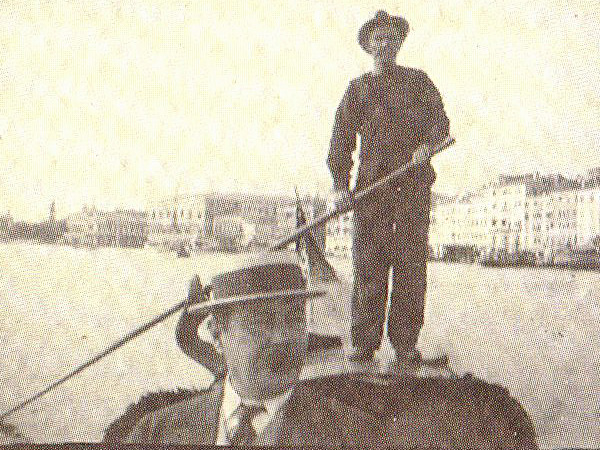 A gondolier guides Arthur Conan Doyle through Venice's iconic Grand Canal
_________________________________________________________________________________________________________________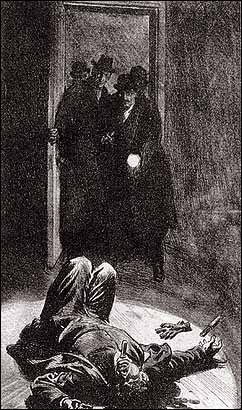 "By George! It's Black Gorgiano himself!"
cried the American detective.
_________________________________________________________________________________________________________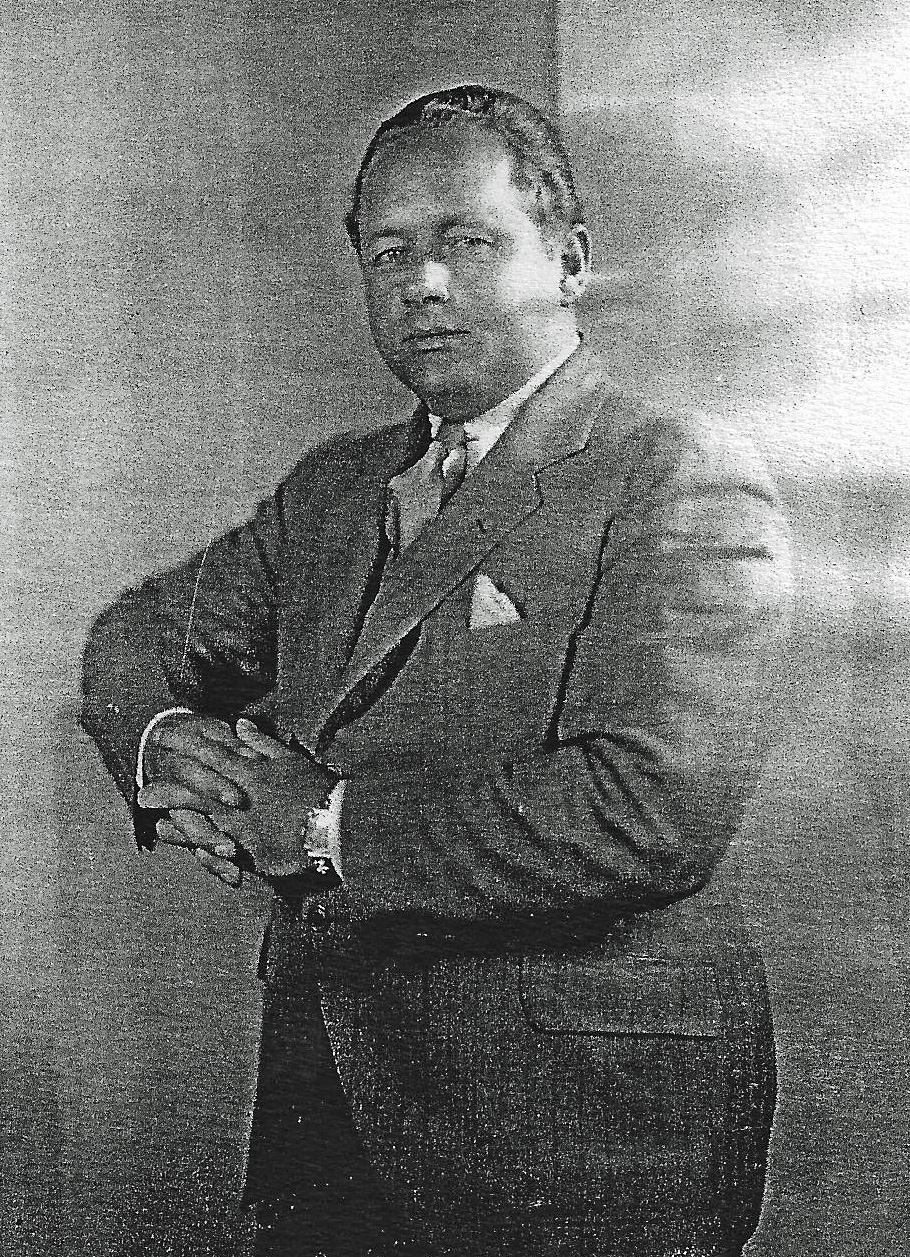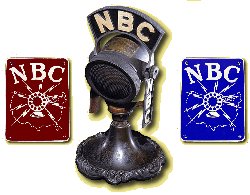 _________________________________________________________________________________________________________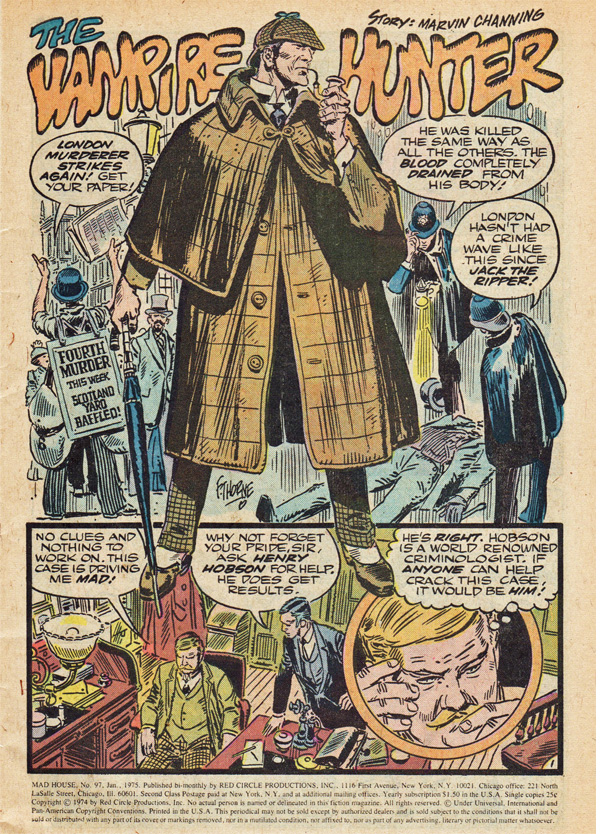 ___________________________________________________________________________________________

Monica Schmidt
"You need a website!"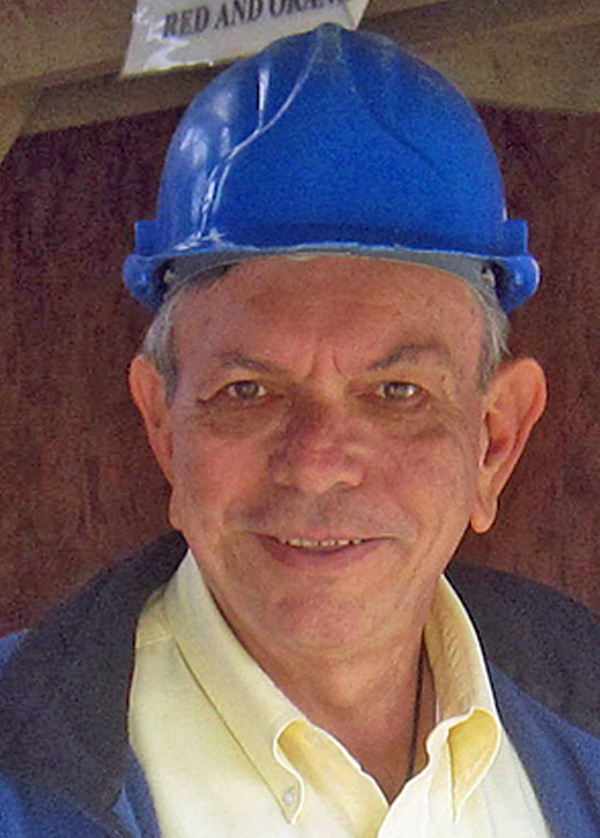 The Red Circle's
Alan Rettig
in standard webmaster protective gear
________________________________________________________________________________________________________________________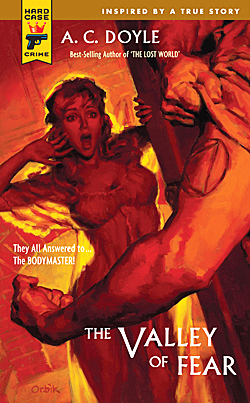 ____________________________________________________________________________________________________________________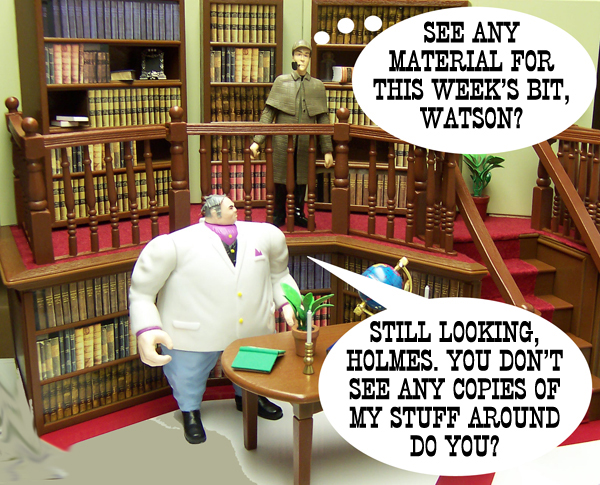 ______________________________________________________________________________________________________________________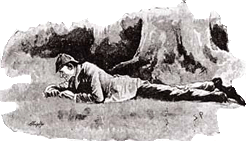 The World's First Forensic Geologist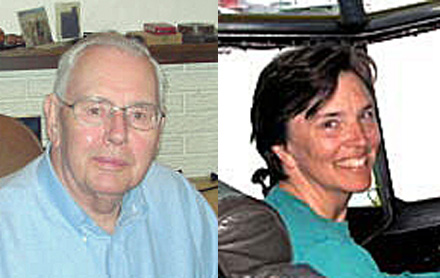 Ray Murray Sarah Andrews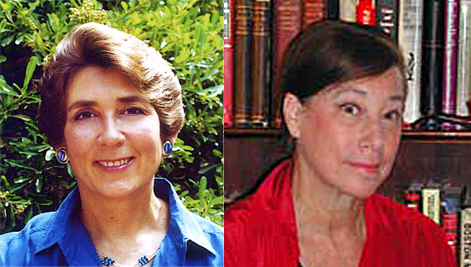 Susan Miller E.J. Wagner
___________________________________________________________________________________________________________________________________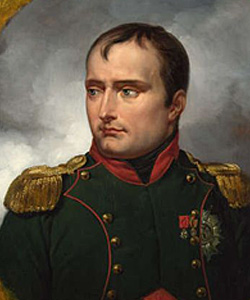 Napoleon I
(Uncle of Vernet's patron, Napoleon III)
Horace Vernet, 1815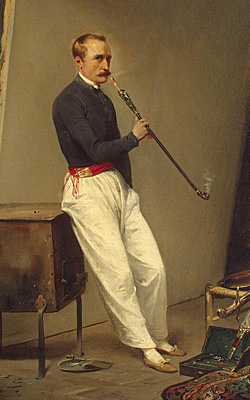 Self portrait
Horace Vernet, 1835

February 4, 2013 -- Debonair and Splendid
The Saga of Alaska is a collection of poems written by Thomas Wiedemann Sr. and Luther "(Doc") Norris, and published by James A. Decker in 1946. There is little known about Wiedemann, other than that he was a veteran of World War I, a newspaper publisher and editor, and (known as the Klondike Kid) the author of the book Cheechako Into Sourdough (1942).
Much more is known about Decker, who received national attention in the 1940s, when he published poetry by Edgar Lee Masters and many others, including August Derleth, whose name Sherlockians (and admirers of Solar Pons) will recognize; Decker published two volumes of Derleth's poems, Rind of Earth (1942) and The Edge of Night (1945).
Luther Norris, born in 1920, served in Alaska during World War II and then was a newspaperman and as a writer for Alaskan magazines. Sourdough Tales, a collection of his stories, was published by Decker in 1947. But it was after Luther moved to southern California that he found the worlds of Sherlock Holmes and Solar Pons.
He was and still is much better known to Sherlockians as a devoted admirer of the Solar Pons stories. Luther published The Pontine Dossier from 1967 to 1977, and he founded and (as Lord Warden of the Pontine Marshes) presided over The Praed Street Irregulars, his whimsical homage to The Baker Street Irregulars. When he found that the phone company charged extra for unlisted numbers, he listed himself in the phone book for many years as "Pons, Solar", knowing that friends would easily be able to find him. Luther also published Canonical apocrypha and Sherlockian poetry and scholarship from his Pontine Press, and commissioned and sold imaginative Sherlockian figurines (his Investiture in the BSI was appropriately "Monsieur Oscar Meunier, of Grenoble").
Luther died in 1978, mourned by friends and correspondents. Julian Wolff in his Baker Street Journal obituary for Luther, wrote that "it does not seem likely that there is a Sherlockian collection of any importance that does not contain examples of Luther's work."
The Saga of Alaska is easily and inexpensively available from used- book dealers for those who would like to have their own copy of the delightful frontispiece portrait of Luther Norris as a debonair young man in his twenties in Alaska, and some of the poetry he wrote there.
Note: If the photo of Luther Norris (opposite) appears distorted, try changing the magnification (zoom) on your browser.

November 1, 2012 -- Venice Anyone?
"Sherlock & Shylock: The Sleuths of Venice" was the title of this year's conference held on October 12-14 in the city of the Doges. It was convened by the "No Fog Countries" (Spain, Italy, and France), arranged by Uno Studio in Holmes in Venice, and it was a delightful gathering that included visitors as far-flung as Australia, Canada, Japan, and the United States.
Venice is a truly unique city: the avenues are all canals, many streets are canals, other major streets are only three or four blocks long, and the remaining streets are narrow alleys. There are frequent bridges (with steps up and down) allowing pedestrians to cross the canals, which explains why there is no wheeled transport in Venice. Instead there are water buses, water taxis, and gondolas, and anything bulky that needs to be delivered to a destination not on a canal moves by wheel barrows or the sort of luggage carts used in hotels. The good news is that Venice seems no longer to be sinking into the Adriatic, and the bad news is that at high tide some streets are not high and dry. There's a lot to see, including the Teatro La Fenice [Phoenix], an 18th-century opera house that has twice been rebuilt after disastrous fires and is now again painted and gilded to a fare-thee-well, and the Piazza San Marco, which is packed with generous tourists and happy pigeons, and Burano, an island where ladies still make magnificent needle lace and where there's a museum that displays lace as old as the 15th century, before Christopher Columbus' first voyage of discovery. It also was nice to be reminded that Italian food tastes much better in Italy.
The conference was the occasion for the launch of
Sir Arthur Conan Doyle:Viaggio in Italia--Italian Journey
, edited by Gianluca Salvatori, Enrico Solito, and Roberto Vianello. The book is a carefully researched exploration of two albums of photographs and postcards devoted to Conan Doyle's visits to Italy, on his honeymoon in 1907, and in 1913. The original documents were purchased at the auction of family papers at Christie's in 2004 by Richard J. Sveum. Everything in the book is presented in both Italian and English; it costs 30 euros and can be ordered from the publisher Bobi Bazlen in Rome.
Click here to send them an e-mail
.

April 15, 2012 -- "A Neapolitan society, the Red Circle . . ."

"My poor Gennaro," Emilia Lucca told Holmes and Watson, "had joined a Neapolitan society, the Red Circle, which was allied to the old Carbonari. The oaths and secrets of this brotherhood were frightful, and once within its rule no escape was possible."

That reference to the Red Circle, in the story from which our society proudly takes its name, puzzled Sherlockian scholars for many years, because while the Carbonari was indeed a secret society founded in the Kingdom of Naples, it was a political rather than a criminal organization and never had a branch in New York. The solution to the mystery was eventually discovered in the manuscript of the story, where the name of the society is stated as the Camorra.

The Camorra was, and indeed still is, a secret and criminal organization based in Naples, and at the time of "The Adventure of the Red Circle" there were active branches in the Italian communities in Britain, the United States, and other countries. The reason why the Sicilian criminal organization the Mafia is so well known in the United States, and the Camorra is essentially unknown, is that from 1914 to 1917 there was a bloody argument between the Mafia and the Camorra in New York, and when the smoke cleared the surviving Camorristas joined the Mafia.

The Camorra is still to be found in Naples, where it is as active and powerful as the Mafia is elsewhere in Italy, and "The Camorra Never Sleeps" is an interesting article by William Langewische in the May issue of Vanity Fair, which has kindly made it available online. The Camorra is considered by many people in Naples as more powerful there than the national goverment of Italy.

It is interesting to consider why the reference in the published story is to the Carbonari rather than to the Camorra. It certainly is tempting to suggest that an editor at The Strand Magazine, when the story was to be published in 1911, decided that it might be dangerous to offend members of the Camorra, and substituted the safer name Carbonari, since that organization had become inactive by the middle of the 19th century.

January 18, 2012 -- "You Are a Conductor"
It was a pleasant surprise to find an original publicity photograph of Graham Harris available at eBay. The photograph is in less-than-pristine condition, but is particularly interesting for what's on the back: there is a rubber-stamp date "Aug. 13, 1932" and a pasted-on label that says "Graham Harris, conductor of the G. Washington Coffee Concert Orchestra, over an NBC-WJZ network each Wednesday night at 9:00 P.M., E.D.S.T., and over an NBC-Pacific Coast network each Monday night at 12:00 P.M., E.D.S.T. Harris, who has appeared as guest conductor of leading symphony orchestras on both sides of the Atlantic, also is the director of the incidental music heard during the Sherlock Holmes broadcasts."
"The G. Washington Concert Orchestras" was a 30-minute program, and of course the Sherlock Holmes broadcasts were "The Adventures of Sherlock Holmes" that were written by Edith Meiser and starred Richard Gordon and Leigh Lovel, and sponsored by G. Washington Coffee.
Who was Graham Harris? Irene Heinstein, an energetic researcher in the world of old time radio, has kindly supplied some details: he was born in Haverhill, Mass., in 1896, and was a violinist in 1915. After serving in World War I he appeared twice as a soloist with the Detroit Symphony Orchestra and by 1920 had conducted their rehearsals. He went on to work as a guest conductor, with the London Symphony Orchestra and with the New York Philharmonic at the Lewisohn Stadium, and in 1928 conducted Gilbert and Sullivan programs for NBC. He continued to work in radio, and in 1931 conducted a series of programs on the history of opera hosted by Deems Taylor for WEAF and WJZ; he retired in 1939 because of ill health, and died in Astoria, N.Y., in 1946. [WEAF and WJZ were the New York flagship stations for the NBC Red and Blue Networks, respectively. Later, the Blue Network became ABC]
And it's nice indeed that we can hear at least some of his Sherlockian work from the time the publicity photograph was used: one program from the 1931-1932 season ("The Three Gables") and two from the 1932-1933 season ("Murder by Proxy" and "The Walking Corpse" are available on cassettes, CDs, and on the Internet.

Halloween, 2011 -- Hunting Vampires
An entire country is at the mercy of a supernatural fiend! England's greatest detective must become..."the Vampire Hunter" (according to the cover of the January 1975 issue of the comic book Mad House). The Vampire Hunter, no matter how Sherlockian he looked, was Henry Hobson, who was pitted against a real vampire in London, rather than, as in the Canon, an imagined vampire in Sussex. Hobson's associate in the six-page story is Inspector Walker, and their adversary is the evil Prince Volgia
Observant readers may already have noted that the comic book was published by the Red Circle Comics Group, which was an imprint of Archie Comics Publications, which used the Red Circle imprint to publish non-Archie characters in the 1970s and 1980s. The first issue of Mad House was #95 (September 1974), and the last one was #97 (January 1975), and it's nice that the short-lived title managed to include a Sherlockian story.
Our thanks to Lloyd Rose, who spotted this nice reminder of a time when comic books cost only 25¢.

July 19, 2011 -- Weaving Our Website
One might wonder why it took so long for The Red Circle of Washington to have a website. Well, it all started at "The Spirits of Sherlock Holmes" in Minneapolis in August 2010, when the Sherlockian conference arranged by The Norwegian Explorers included a paper written by Russell Merritt on the subject of silent films. Unfortunately, Russell had fallen off an Alp and couldn't attend. His paper was read by Julie McKuras, and included mention of the classic Russian silent film Battleship Potemkin. During the question period that followed, someone asked when the film was made. Julie quickly confessed that she didn't know, but made a guess (which was close), when a young woman in the audience quickly announced "1925."

During the next break I asked the young woman if I had correctly observed that she had Googled the answer on her cell phone. She said that indeed was how she came up with the date of the film so quickly. She was Monica Schmidt, who was attending the conference from Iowa. When I asked which Sherlockian society in Iowa she was a member of, she explained that she didn't know there were any, and that she had heard about the conference at the website of a society in Wisconsin. I happily introduced her to Dick Caplan, who presides over The Younger Stamfords in Iowa City, and she asked him why they didn't have a website.

It dawned on me that there are more and more people who believe that anything worth finding ought to be findable on the Internet, and that societies that want to attract younger members need a website. At the next meeting of The Red Circle I asked if anyone would like to serve as webmaster, and Alan Rettig kindly agreed. Needless to say, since you're reading this Logbook entry you have found your way to our online home. If you haven't already, we hope you'll click through our pages and that you'll like what you see. Please come back often.

The Younger Stamfords now also have a website in case you want to see what Monica has done way out there. There are other Sherlockian societies that are online as well, and you'll find a list of almost all of them at Chris Redmond's excellent Sherlockian.net.
And if you're interested in Sergei Eisenstein's seminal motion picture masterpiece Battleship Potemkin, a newly restored DVD version was released last year by Kino International. It boasts the original score freshly performed in digital splendor, and the disc is replete with fascinating extras. Highly recommended.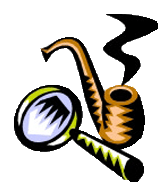 July 4, 2011 --They All Answered to the Bodymaster!
One of the more interesting nooks and crannies of Sherlockian collections is lurid editions of Sherlock Holmes stories. And there are some, because publishers of paperback books sometimes use lurid covers in hopes of attracting the attention of potential purchasers. Hard Case Crimes boasts that they "bring you the best in hard boiled crime fiction, ranging from lost noir masterpieces to new novels by today's most powerful writers, featuring original cover art in the grand pulp style." And they do that, and do it well. You can go to their website and click on some of their titles to see how much fun they have.
Some scholars have identified Birdy Edwards as the first hard boiled detective, and Hard Case Crime published a reprint of "The Valley of Fear" in December 2009, with grand cover art by Glen Orbik. "Years ago, a P.I. out of Chicago brought justice to a dirty town," the back cover explains. "Now he's going to pay." And there's more: "A sawed-off shotgun blast to the face leaves one man dead--and reveals a secret that has pursued another across an ocean and set the world's most ruthless criminal on his trail. The man needs the help of a great detective...but could even Sherlock Holmes save him now?"
Charles Ardai, the founder and editor of Hard Case Crime, made a good choice for his series. If you've not read "The Valley of Fear," he has given you a good excuse. Of course you also have a good excuse to read it again . . .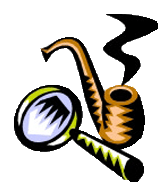 June 6, 2011 -- I Wish't I Was in Peoria ...
"I Wish't I Was in Peoria" is a delightful jazz song from 1925, with music by Harry Woods and lyrics by Billy Rose and Mort Dixon, and it's not the only thing that Peoria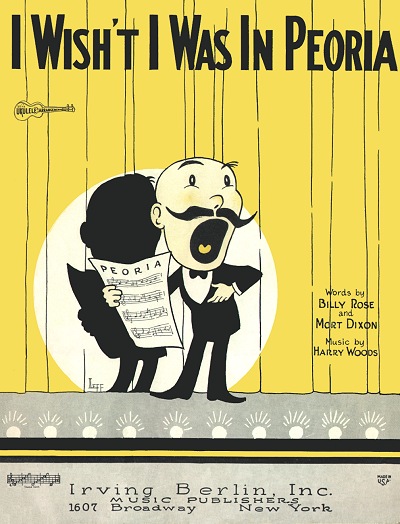 is famous for: it was for many years the home of Philip José Farmer, the noted author of science fiction, fantasy, and occasionally Sherlockian pastiches.

Peoria's song has been recorded many times. Listen to a piano verson. Listen to a vocal version.
Known affectionately in the past as "Whiskeytown", Peoria also is the home of noted Sherlockian Brad Keefauver, who presides over Sherlock Peoria, a long-running and imaginative web-site that's well worth exploring. I particularly recommend his "Action Sherlock Brain Theater" (see opposite), but the other departments, contributed by Brad and others, also are of interest. Brad also for many years was the sparking plug for the Dangling Prussian Amateur Press Association, about which you can read more using the search engine at the lower left of the Sherlock Peoria opening page.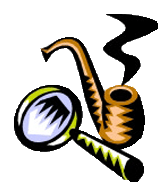 May 12, 2011 -- Down to Earth: The Literary Geologists
Members of the Red Circle enjoyed hearing FBI forensic geologist Maureen Bottrell talk about Sherlock Holmes and forensic geology at our March meeting. It's worth noting that The Friends of Sherlock Holmes have been meeting for dinner in honor of the world's first forensic geologist twice a year since 1973, at the annual meetings of the Geological Society of America and the American Association of Petroleum Geologists. Informally known as The Practical, But Limited, Geologists, we have met twice in Washington: once in June 1977 at the Old Europe restaurant, and again at the National Press Club in July 1989 (the year that the International Geological Congress was held here). Future dinners are scheduled for Minneapolis, Long Beach, Charlotte, Pittsburgh, Denver, Houston, Vancouver, and in November 2015 in Baltimore.

The dinners are quite informal, allowing visiting geologists and local Sherlockians to offer toasts to Sherlock Holmes and anyone else those in attendance wish to honor, and to learn more about developments in forensic geology. Occasionally we are joined by interesting authors, including Raymond C. Murray. His textbook Forensic Geology: Earth Sciences and Criminal Investigation was first published in 1975, and the latest (revised) edition is Evidence from the Earth (2004). He has interesting stories to tell, and as you might expect, his own website.

Another author who has joined us is geologist Sarah Andrews, who has a series of mystery novels about geologist Em Hansen. The first novel was Tensleep (1984), and eleventh title in the series was In Cold Pursuit (2004). Her next book will be Rock Bottom, and you can read more about Sarah, and her books, at her website.

And there's Susan Cummins Miller, who has written five mystery novels about geologist Frankie MacFarlane, from Death Assemblage (2002) to Fracture (2011). Susan also has a website.

Finally, E. J. Wagner has a chapter ("The Real Dirt") in her book The Science of Sherlock Holmes: From Baskerville Hall to the Valley of Fear: The Real Forensics Behind the Great Detective's Greatest Cases (2006), and of course she has an interesting website.

Forensic geology is far more advanced than in Sherlock Holmes' time, of course. Watson describes Holmes' knowledge of geology in "A Study in Scarlet", and you can see Holmes put that knowledge to work in "The Sign of the Four" and in "The Five Orange Pips."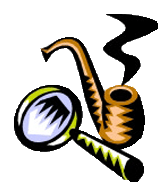 April 10, 2011 -- Art in the Blood
"Art in the blood is liable to take the strangest forms," said Sherlock Holmes to Dr. Watson in "The Greek Interpreter." Holmes went on to reveal that his grandmother "was the sister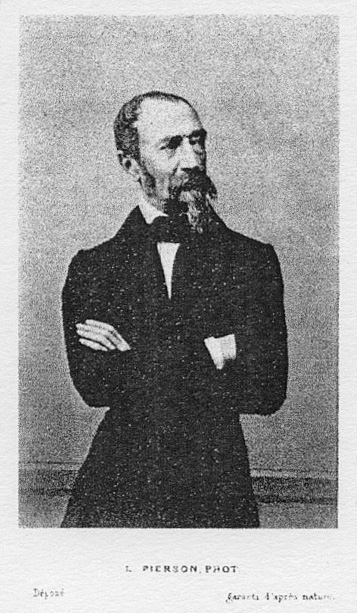 of Vernet, the French artist." This carte-de-visite photograph of Emile Jean Horace Vernet shows him as he appeared near the end of his life, when his grand-nephew Sherlock was a young boy.
The photograph was made by Pierre-Louis Pierson, who opened a daguerreotype studio in 1844 when he was 22. In 1855 he partnered with Leopold Ernest and Louis Frederic Mayer, who had in 1854 been named "Photographers of His Majesty the Emperor" by Napoleon III. Maison Mayer & Pierson quickly became the leading society photographers of Paris. While their photograph of Vernet is not dated, the copy held by the National Portrait Gallery in London is described as "early 1860s."
It was the practice of French monarchs to allow noted artists to live in apartments at the Louvre, and both Vernet's father and grandfather were accorded that honor. So it was at the famous museum that Horace Vernet was born in 1789. Vernet's first royal patron was Louis-Philippe, who reigned as King of the French from 1830 to 1848. Louis-Philippe's successor was Napoleon III, who became president in 1848 and the Emperor of the French in 1851. The Emperor also was also a patron of the artist, and at the end of Vernet's life made him a Grand Officer of the Legion of Honor.
Horace Vernet was 64 years old when his grand-nephew was born on January 6, 1854, and Sherlock Holmes was nine years old when his grand-uncle died in 1863. William S. Baring-Gould has suggested that the Holmes family lived in France from 1855-1859, and it is pleasant to think that the famous artist and the not-yet-famous detective might have had an opportunity to meet somewhere on the southern coast, possibly at the Holmes residence in Montpellier or at the Vernet home in Hyeres.