There are no membership requirements other than an interest in the tenants at 221B Baker Street.
There are no membership dues.
Meetings are held quarterly. Meeting dates and information can always be found on this website and in e-mails sent to members. To join the e-mail list send a note to Peter Blau.
Drinks and meals at our meetings are Dutch treat.
There are no business meetings, no board of directors, no treasury. There were four founding officers, but three of them have died and one has vanished. No replacements have been named.
There are numerous committees, such as the Committee on Quizzes, the Committee on Victuals and the Committee on Commercials. However, these committees never meet and their membership is unknown.
Members are often found at other Sherlockian goings-on, such as plays, films, talks, and gatherings of mystery lovers. The Committee on Things Like That keeps members up-to-date on these opportunities via this website and announcements at meetings. Many members participate in a number of Sherlockian groups.
CONTACTS:
Black Peter - Peter Blau
Webmaster - Alan Rettig
Technical Guru - Bob Howard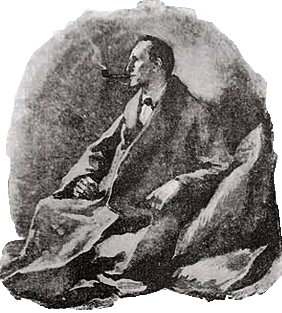 Spring Meeting Postponed due to Coronavirus



The Red Circle's spring meeting has been postponed out of an abundance of caution as our nation confronts the COVID-19 pandemic. We hope and trust that we'll be able to reschedule what promises to be a fascinating talk with Dr. Bradley Harper (see below) at a later date.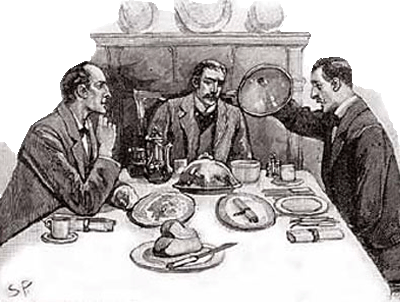 Sherlock Holmes as Science Fiction
with special guest Dr. Bradley Harper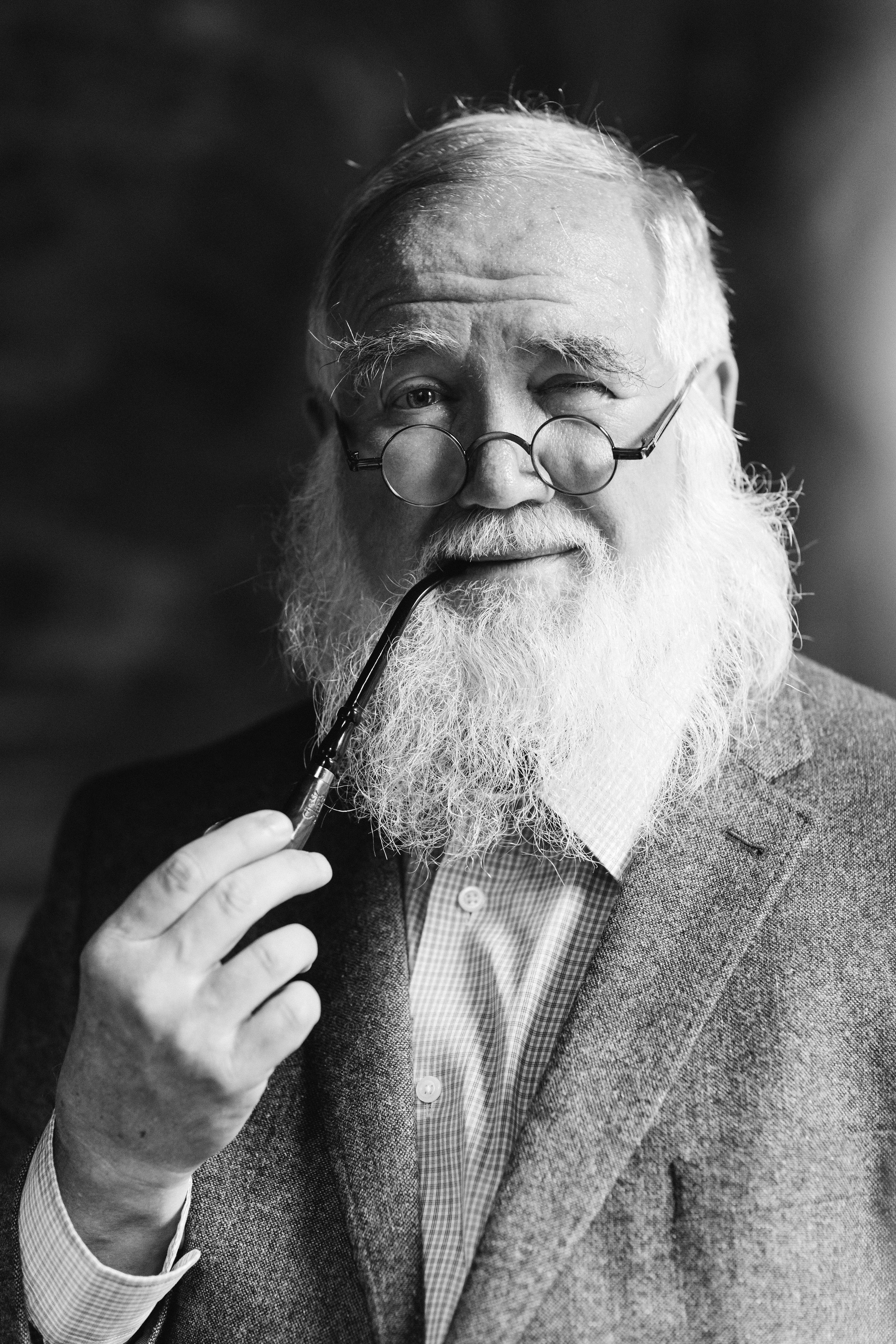 Join us for a unique presentation by Dr. Brad Harper, Board Certified pathologist, medical examiner, retired Deputy Assistant Surgeon General for the Army, Sherlockian author and--in November and December--Busch Gardens Santa. Dr. Harper will give us a look at the history of forensic science, then explain how Holmes inspired the creation of the world's first crime lab. We'll even have a chance to try our hands at being medical examiners!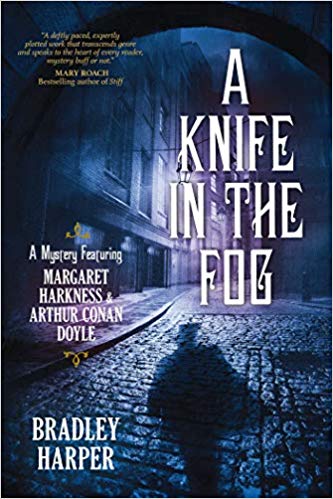 Brad's debut novel, A Knife in the Fog, is an Edgar Finalist. He describes his inspiration for it this way: "It came to me that a book that explained why the Ripper suddenly stopped, and why Arthur Conan Doyle returned to writing Sherlock Holmes, would be a story I'd want to read. So, I wrote it." It's a tale that finds Conan Doyle, Dr. Joseph Bell and Suffragette Margaret Harkness joining the hunt for Jack the Ripper. His second novel, Queen's Gambit, was just released in September and follows Margaret as she stands between an anarchist assassin and a Certain Gracious Lady. Now at work on his third book, Brad will soon travel to Dublin to do research at Dublin Castle, where the Irish Crown Jewels were stolen beneath the nose of Arthur Vicars, a cousin of Conan Doyle. In real life Doyle offered to help his cousin recover them. In Brad's new book Vicars might just take him up on the offer!
You can find Brad's books at the links above. And you can find his very enjoyable website here.