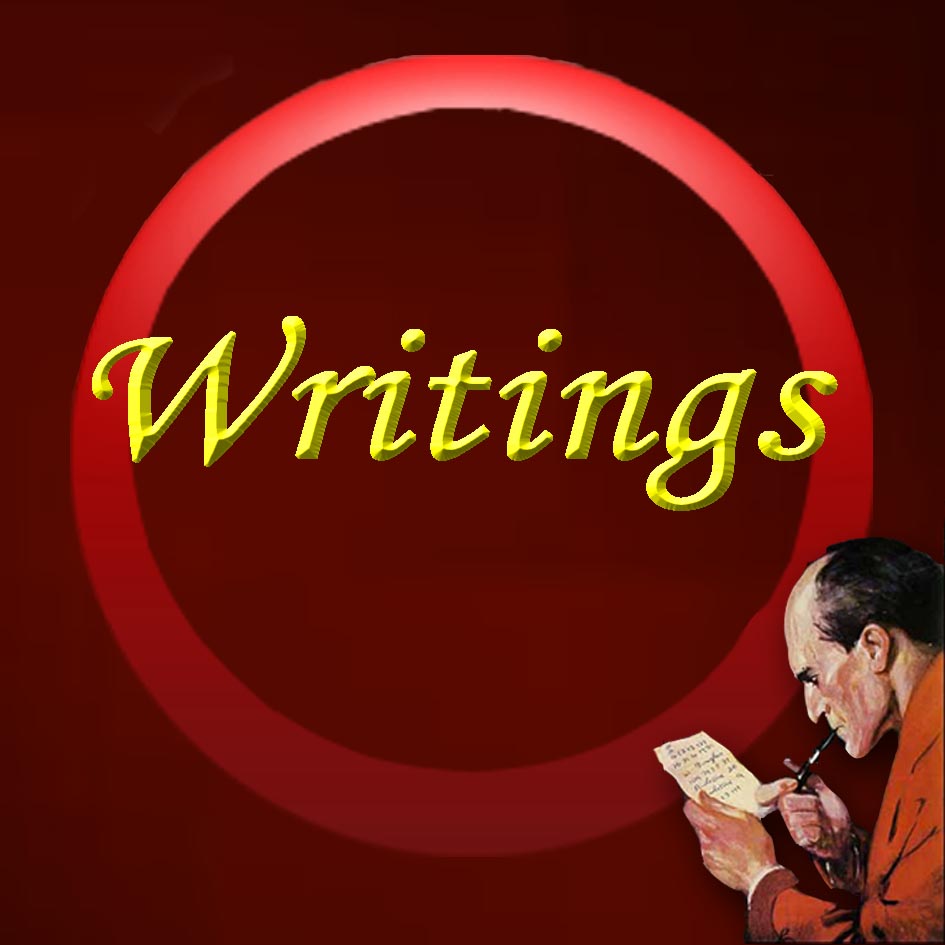 2019
"X"mas Marks the Spot Dana Richards presents a holiday quiz that asks you to complete 25 passages from the canon with words containing the letter "X"
The Sherlock Entreaty Alan Rettig was on hand in New York City to review a September staged reading of a new Sherlockian comedy, The Sherlock Entreaty.
Published When the Times Were Right In this paper Carla Coupe elaborates on her conviction that shepherding books--Sherlockian and otherwise--through the publishing process (which she does at Wildside Press) isn't too different from writing a Holmes pastiche (which she's also done). Carla started with Ronald A. Knox's eleven criteria for creating a Holmes adventure and matched them to the steps typically taken to bring stories to the printed page. There are remarkable similarities. Given at the Red Circle, March 30, 2019.
2018
2017
2015
GridLOCK DC 2015 Nea Dodson

A fine report by Nea Dodson on the second annual DC Holmes convention called GridLOCK, held in August, 2015
2014
My Sherlockian Family Tree Alan Rettig Alan discusses the intersections between his research on his mother's family and the world of Sherlock Holmes. (Given at the Red Circle in March 2014) (.pdf)
2013
A Canonical Crossword Everyone at the December 2013 Red Circle celebration received a copy of the world's first Sherlock Holmes crossword puzzle, published by Christopher Morley in the Saturday Review of Literature on May 19, 1934. The puzzle was devised by his brother Frank V. Morley. The puzzle is on the first page of the .pdf file, and the solution is on the second. Just click the title above.
Celebrating Murray and Beyond Marcus Geisser An International Red Cross delegate and a noted Sherlockian finds common ground between today's humanitarian practitioners and Watson's faithful orderly, Murray. (posted in October 2013; originally given in March 2013)
221 B Con Atlanta Lynne Stephens A report on the first annual 221 B Con meeting in Atlanta in April 2013. (posted in June 2013)
Two Stories from the Notes of Dr. J. Watson Pamela Russell Sherlock Holmes meets modern environmental science in these short sketches. (posted in June 2013)
Giants in the Earth Jon L. Lellenberg Sketches of some notable Sherlockians who graced the Red Circle's early years. (posted in February 2013; originally given in November 2000)
2012
2011
Our Website's First Birthday Alan Rettig Your webmaster looks back on the first year of the Red Circle's online effort (posted in November 2011)
The Narrative of John Smith: Conan Doyle's Lost Novel Daniel Stashower Conan Doyle's early novel was lost (literally), later rewritten but misplaced, still later found again, and finally edited by Dan Stashower. A trifle perhaps, but we know what Holmes said about trifles! (posted in September 2011)
2010

October, 2013 -- August, 2014, Sherlock Holmes Will Explore Mars. . .An Actor, an Explorer, and Conan Doyle
April, 2011 -- February 2013, Debonair and Splendid. . .Venice Anyone?. . .A Neopolitan Society. . .You Are a Conductor. . .Hunting Vampires. . .Weaving Our Website. . .They All Answered to the Bodymaster. . .I Wish't I Was in Peoria. . .Down to Earth: The Literary Geologists. . .Art in the Blood
January -- March, 2011, Foyled Again (screening the film Kitty Foyle). . .Appreciating Jeremy Brett. . .A Birthday Bibliography. . .More Friends in High Places (John Lellenberg's Baker Street Irregular). . .At Home with Malice Domestic
November -- December 2010, Friends in High Places (Graham Moore's The Sherlockian). . .BBC's "Sherlock" TV Series.
Some of Our Contributors