There are no membership requirements other than an interest in the tenants at 221B Baker Street.
There are no membership dues.
Meetings are held quarterly. Meeting dates and information can always be found on this website and in e-mails sent to members. To join the e-mail list send a note to Peter Blau.
Drinks and dinner at our meetings are Dutch treat.
There are no business meetings, no board of directors, no treasury. There were four founding officers, but three of them have died and one has vanished. No replacements have been named.
There are numerous committees, such as the Committee on Quizzes, the Committee on Victuals and the Committee on Commercials. However, these committees never meet and their membership is unknown.
Members are often found at other Sherlockian goings-on, such as plays, films, talks, and gatherings of mystery lovers. The Committee on Things Like That keeps members up-to-date on these opportunities via this website and announcements at meetings. Many members participate in a number of Sherlockian groups.
CONTACTS:
Black Peter - Peter Blau
Webmaster - Alan Rettig
Technical Guru - Bob Howard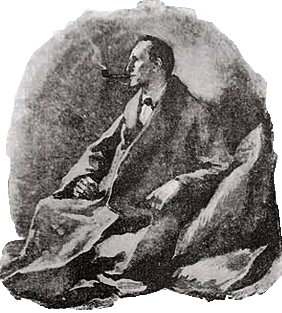 A Lodge will be held on Saturday, September 14, 2019



"Your presence at it is required and ordered." -- Giuseppe Gorgiano
"I think that your time will not be misspent." -- Sherlock Holmes
Alfio's La Trattoria



4515 Willard Avenue, Bethesda, Maryland
Drinks at Noon -- Lunch at 1:00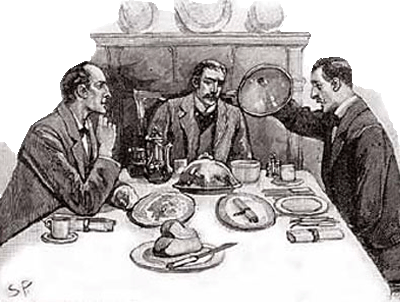 Our Speaker
Bill Hyder

Playing Tricks with the Law of England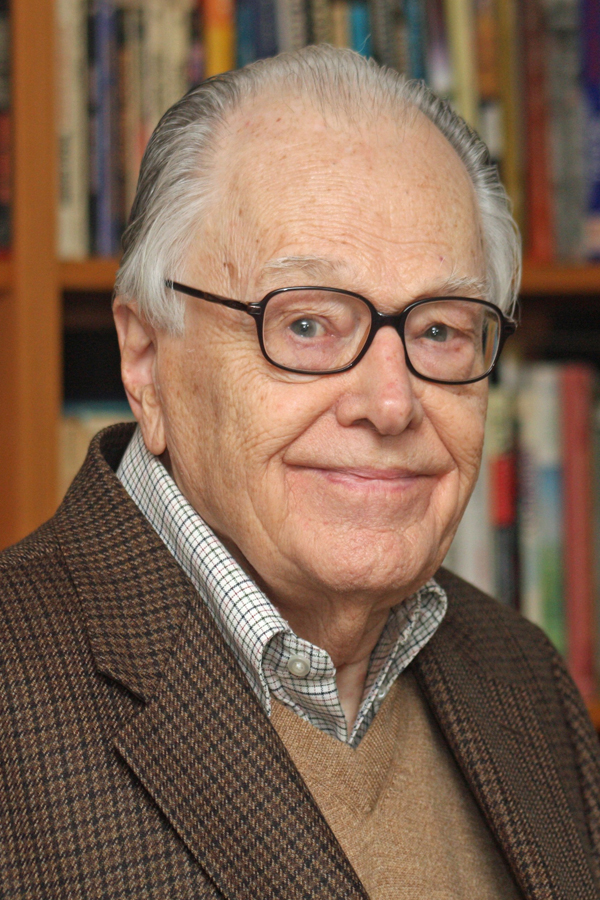 The Red Circle's Bill Hyder is dismayed to note that in nearly one quarter of Holmes's adventures (14 to be exact) he lets the malefactor go free after solving the case. This "catch and release" proclivity will be the subject of Bill's talk, which he calls "Playing Tricks with the Law of England." Bill is well known to Sherlockians here in the mid-Atlantic and beyond. He was a reporter, editor and columnist at the Baltimore Sun for more than 30 years, has written two books and many Sherlockian articles, was for decades an organizer of Baltimore's Saturday with Sherlock Holmes, and is proud of the long list of Sherlockian societies that welcome him as a member. Bill says he disapproves of most of Holmes's unilateral pardons, and he's going to tell us why!
Our Meeting Place
Alfio's La Trattoria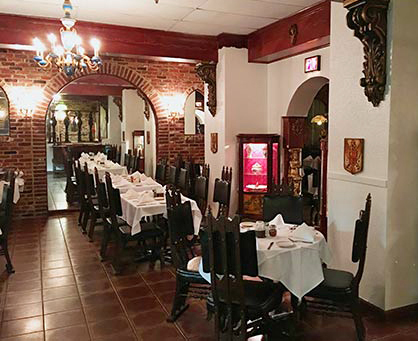 Alfio's is at 4515 Willard Avenue in Bethesda. It's on the ground floor of the Willoughby of Chevy Chase condominium, on the north side of Willard Avenue, about three blocks west of the Metro station at Friendship Heights. Driving west from Wisconsin Avenue onto Willard, turn right at the sign for the Willoughby into the semi-circular driveway to take advantage of Alfio's free valet parking (there's only limited parking on the street).
Lunch will cost $35.00, including tax and tip, and payment in advance is neither requested nor required. There will be a cash bar. Reservations must be made by September 11 (see below).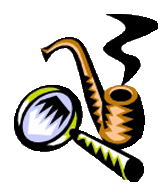 Menu
Salad
***
Choice of entr
é
e:
Veal Piccata
Veal Parmigiana
Chicken Francese
Broiled Flounder
Eggplant Parmigiana
***
House-made Spumoni
Coffee and tea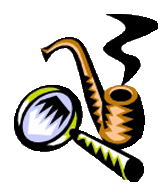 Reservations
The deadline for reservations is Wednesday, September 11. There is no need to specify an entrée in advance.

Please contact Peter Blau at 301-229-5669 or peter@redcircledc.org