There are no membership requirements other than an interest in the tenants at 221B Baker Street.
There are no membership dues other than postage costs if you want meeting notices mailed to you. Most people get this information via e-mail or at this website.
Dinner meetings are held quarterly. Each meeting notice lists the agenda.
Drinks and dinner at our meetings are Dutch treat.
There are no business meetings, no board of directors, no treasury. There were four founding officers, but three of them have died and one has vanished. No replacements have been named.
There are numerous committees, such as the Committee on Quizzes, the Committee on Victuals and the Committee on Commercials. However, these committees never meet and their membership is unknown.
Members are often found at other Sherlockian goings-on, such as plays, films, talks, and gatherings of mystery lovers. The Committee on Things Like That keeps members up-to-date on these opportunities via this website and announcements at meetings. Many members participate in a number of Sherlockian groups.
CONTACTS:
Black Peter - Peter Blau
Webmaster - Alan Rettig
Technical Guru - Bob Howard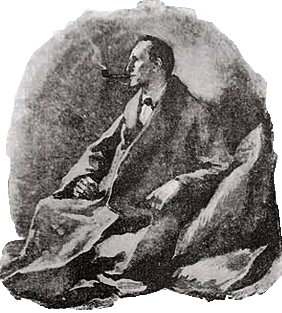 A Lodge will be held on Friday, December 7, 2018



"Your presence at it is required and ordered." -- Giuseppe Gorgiano
"I think that your time will not be misspent." -- Sherlock Holmes
Hyatt Regency Bethesda
7400 Wisconsin Avenue, Bethesda, Maryland
Drinks at 6:00 -- Dinner at 7:00
It's a Red Circle Holiday Party
where we spread cheer and offer

That's right, we'll forgo a guest speaker and usher in extra time for socializing, plus games, quizzes, prizes and laughter at The Red Circle's last meeting of 2018.
You'll want to be with us for the fun!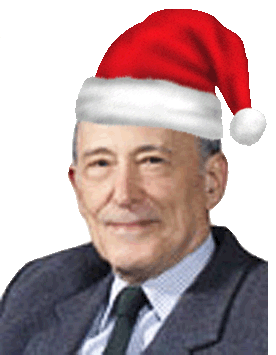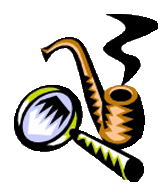 Our Meeting Place
Hyatt Regency Bethesda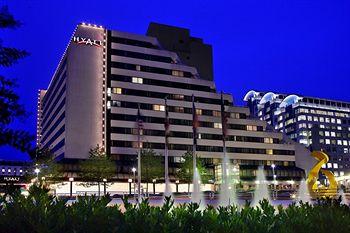 The Hyatt is located at 7400 Wisconsin Avenue in Bethesda, where Wisconsin crosses Old Georgetown Road / East-West Highway. It is directly above the Bethesda Metro station. For those who come by car, convenient parking is available at the Bethesda Center Garage, at the northeast corner of Edgemoor Lane and Woodmont Avenue, with garage entrances from both streets. Parking is only $1.25 per hour, but be sure not to park in a three-hour-only space. Take the elevator to the Skywalk, which connects to the hotel. For those who might prefer a slightly shorter walk, the Hyatt offers a flat rate of $8.00 for self-parking in its own garage for those who arrive after 4:00 pm.
See the event schedule in the lobby for the name of the meeting room and proceed thither.
Dinner will cost $42.00, including tax and tip, and as always, payment in advance is neither required nor requested. Since dinner will be served buffet style, there is no need to make advance menu selections, but reservations need to be made by December 5 (see below).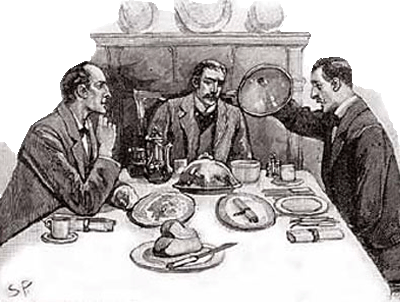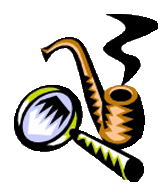 Menu
On the Buffet
To be announced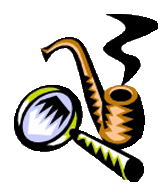 Reservations
The deadline for reservations is Wednesday, December 5
Please contact Peter Blau at 301-229-5669 or blau7103@comcast.net