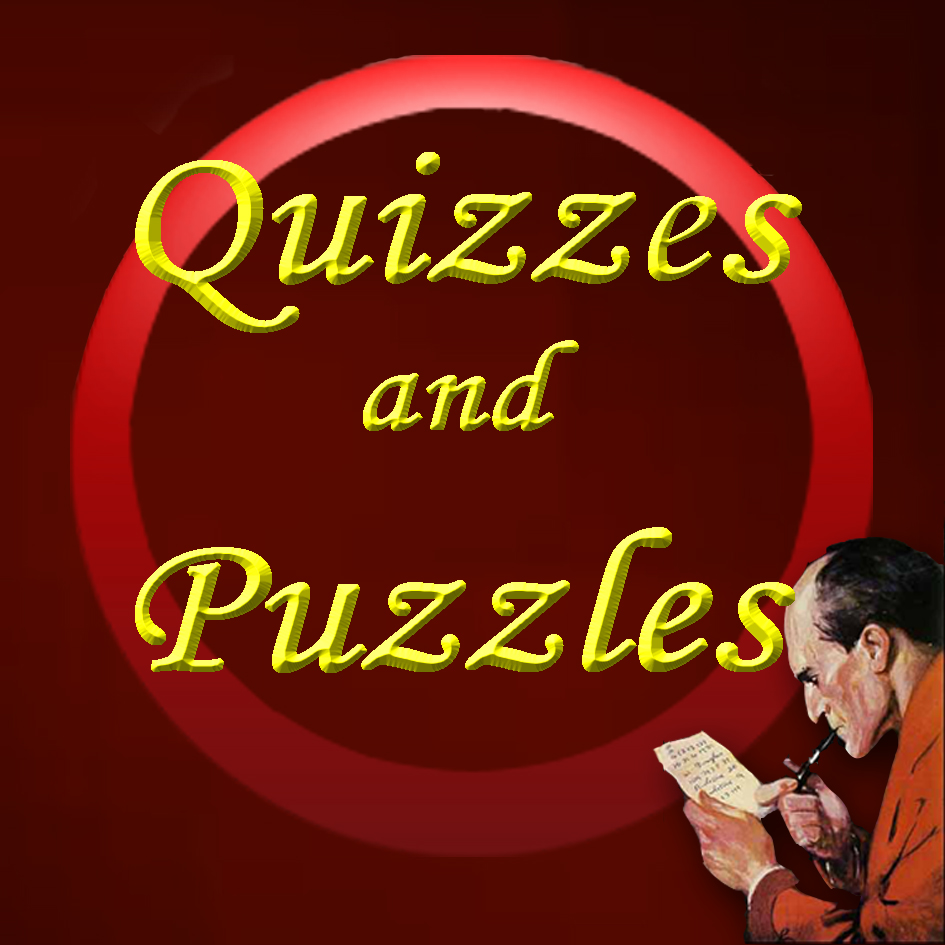 Click on the titles to view the quizzes and the puzzles
A Crossword: The Horse of Course Verna Suit sends us a nagging crossword featuring the detective and the turf. Click the title for the puzzle and click here for the solution.
This and That Quiz Dana Richards brings us a multiple choice quiz testing our general Sherlockian knowledge. Given at the Red Circle's first virtual meeting via Zoom, June 2020. Questions are on the first two pages, answers on pages 3 and 4.
"X"mas Marks the Spot Dana Richards presents a holiday quiz that asks you to complete 25 passages from the canon with words containing the letter "X"
A Crossword: Sherlock Goes Green Verna Suit brings us an enjoyable crossword to challenge both your Sherlockian and general knowledge. Click the title for the puzzle and click here for the solution.
Boxing Day Quiz Dana Richards presents a quiz to test your knowledge of Canonical boxes. December 2018.
A Canonical Crossword Everyone at the December 2013 Red Circle celebration received a copy of the world's first Sherlock Holmes crossword puzzle, published by Christopher Morley in the Saturday Review of Literature on May 19, 1934. The puzzle was devised by his brother Frank V. Morley. The puzzle is on the first page of the .pdf file, and the solution is on the second. Just click the title above.
Some of Our Contributors